eClinicalWorks Blog Details
Show Me the Money Methods!
eClinicalWorks

How online payments can help practices and patients
Even the best medical practices can struggle to provide great healthcare while keeping their practice operating in an efficient and sustainable way. One key to success is separating those things you can do something about from those that are beyond your control.
Most physicians, for example, have no control over the rules and regulations with which they must comply. But they enjoy far more flexibility and choice when it comes to the means they use to meet the demands of daily practice — from documenting care to collecting payments from their patients.
Emphasize responsibility, education, and training
A 2019 article in Physicians Practice offers a key insight: Think of collections not in terms of money but in terms of responsibility. The article noted that many practices struggle with collections and slow payments, but can overcome those challenges with clear policies, strong staff training, and better technology.
The article cites an eClinicalWorks customer, Coastal Medical of Rhode Island, that provides the practice's financial policy as part of their welcome packet for new patients. By establishing clear expectations early on in the relationship, Coastal is able to collect payments more promptly.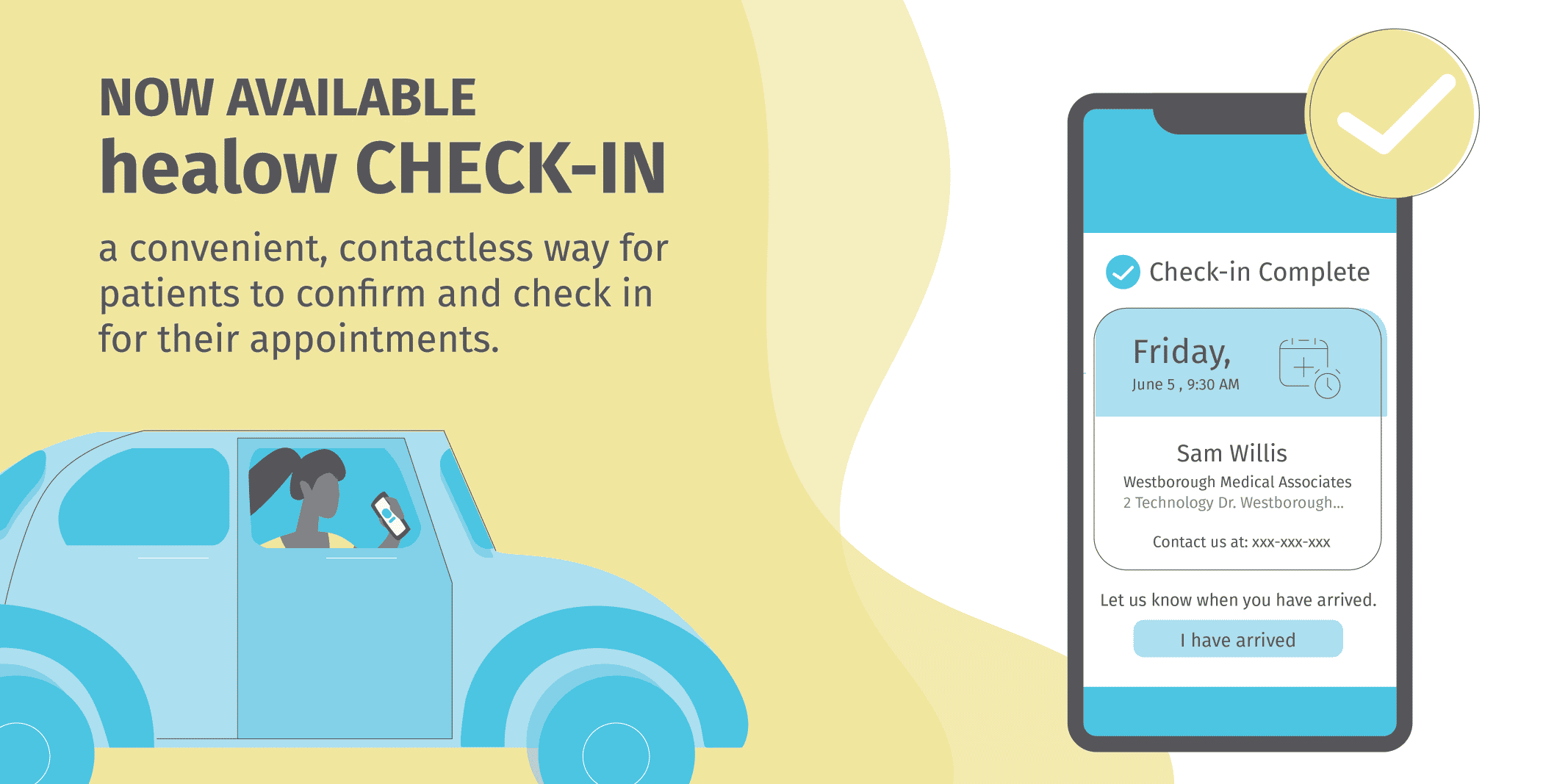 How healow CHECK-IN can help
As a practical matter, practices also need a way for patients to easily live up to those expectations. That's where a technology such as healow® CHECK-IN can be effective. In addition to giving patients a safe, simple way to confirm and check in for their appointment in advance, healow Payment Services also lets patients make copayments and settle any outstanding balances.
That's good for the practice, of course, but it's also good for the patient, who can then arrive for their appointment with confidence that they won't face any questions or delays about outstanding balances or insurance coverage.
Dr. Susan Averitt of Best Start Pediatrics in Springdale, Arkansas, said that the introduction of healow CHECK-IN and healow Payment Services has led to a sharp increase in the collection of copays at the time patients check in. "We used to spend a lot of time tracking down payments," Dr. Averitt said. "With healow in place, we can spend our time on direct patient care. Staff love it, and patients appreciate the convenience."
Making payments easier for your patients
Some practices might assume that overdue balances indicate unwillingness or inability on the part of patients to pay what they owe. That is probably not the case. After all, consumers part with their money every day at supermarkets, coffee shops, and online retailers. The issue isn't a willingness to pay, but a desire to make that payment experience as convenient as possible.
A study of consumer debt collection methods by the company Intelligent Contacts notes that "If you don't send emails and have a way for consumers to pay online, you're missing out on the No. 1 way consumers want to pay."