eClinicalWorks Blog Details
The eCW Podcast: Getting the Inside Scoop on Everything Healthcare IT
eClinicalWorks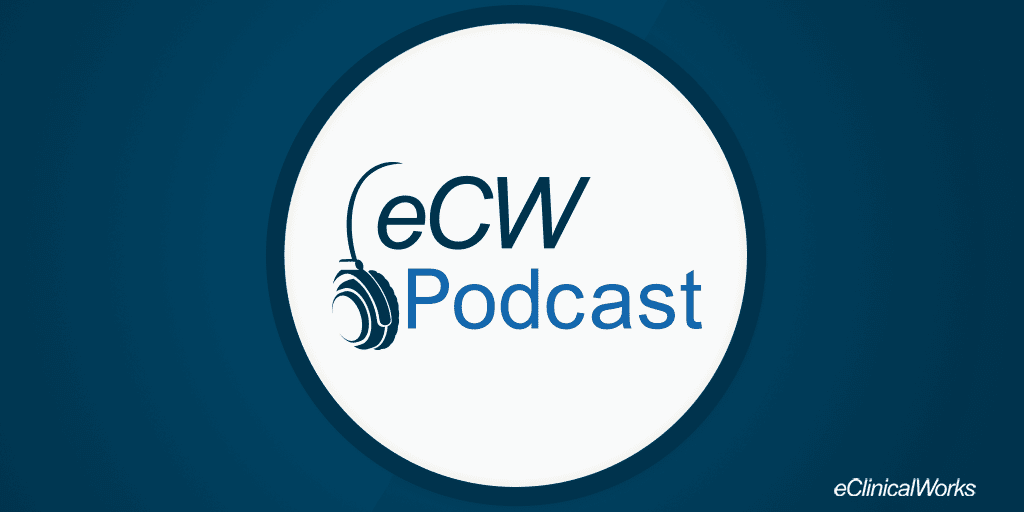 A few years ago, most people would have given you a strange sidewise glance if you started rambling on about your favorite podcast. You'd probably be met with a few people questioning what a podcast even was. But times have changed; from sports shows to mythological storytelling, there are now podcasts covering nearly every subject you could think of.
When it comes to knowing more about healthcare IT, the eCW Podcast is the way to go. The eCW Podcast either gives listeners a chance to hear eClinicalWorks® customers talk about their experiences and how healthcare IT technology has helped their practice and patients. Or allows Subject Matter Experts to share their expertise regarding a specific area of the eClinicalWorks EHR. Read on for two recent examples of these types of podcasts.
A podcast with an eClinicalWorks customer
At Lighthouse Family Medicine in Colleyville, Texas, Dr. Kenneth LeCroy and colleagues are using eClinicalWorks and healow® to keep up with patient volumes and improve satisfaction. They are engaging patients through eClinicalMessenger® and blast emails, including letting them know where they can get COVID-19 vaccines. eClinicalWorks Scribe® has made mobile documentation a breeze, and Kiosk means better previsit planning and an end to the clipboard questionnaires dreaded by patients and providers alike!
A podcast with a product expert
Effectively managing the administration of COVID-19 vaccines is an essential step toward bringing the coronavirus pandemic under control, and having a comprehensive Vaccine Administration Management System (VAMS) is the key to success. In this podcast, join Morgan Vines from healow discuss why the eClinicalWorks VAMS has everything practices need, whether they are running a stand-alone vaccine clinic or integrating vaccines into their existing practice and EHR database.
The next topic we cover may contain that tidbit of information you've been needing to better your practice. Don't take that chance; subscribe to the eCW Podcast! It's easy; just click the button below!
{{cta('d1e6d97c-cbd1-444f-976d-2ac69cf72839')}}