eClinicalWorks Blog Details
Health Center Week: Telehealth & Analytics Light the Way
eClinicalWorks

New tools and techniques for the coronavirus fight
The coronavirus pandemic has affected just about everything in 2020. National Health Center Week (August 9-15) is an opportunity to focus on both the challenges that COVID-19 is posing for healthcare and some creative solutions.
The annual observance, sponsored by the National Association of Community Health Centers, includes 1,800 local events and millions of social media posts. Together, they aim to highlight the remarkable work that health centers do each day, serving 28 million Americans, including some of the most vulnerable communities in the nation.
While the pandemic means the majority of events will be virtual this year, that only serves to emphasize the creativity health centers have exhibited as they get comfortable with online and remote solutions in 2020.
Embracing telehealth, screening, and analytics
As coronavirus began to dominate headlines and disrupt daily routines, health centers responded by doubling down on online resources, telehealth solutions, and new ways to deliver quality care with safety and efficiency.
Podcasts with two of the more than 800 health centers nationwide that work with eClinicalWorks illustrate the 2020 National Health Center Week theme "Lighting the Way for Healthier Communities Today and in the Future." They do so by discussing how they have embraced telehealth, safer screening and check-in procedures, and a commitment to analytics.
Quick conversion to online visits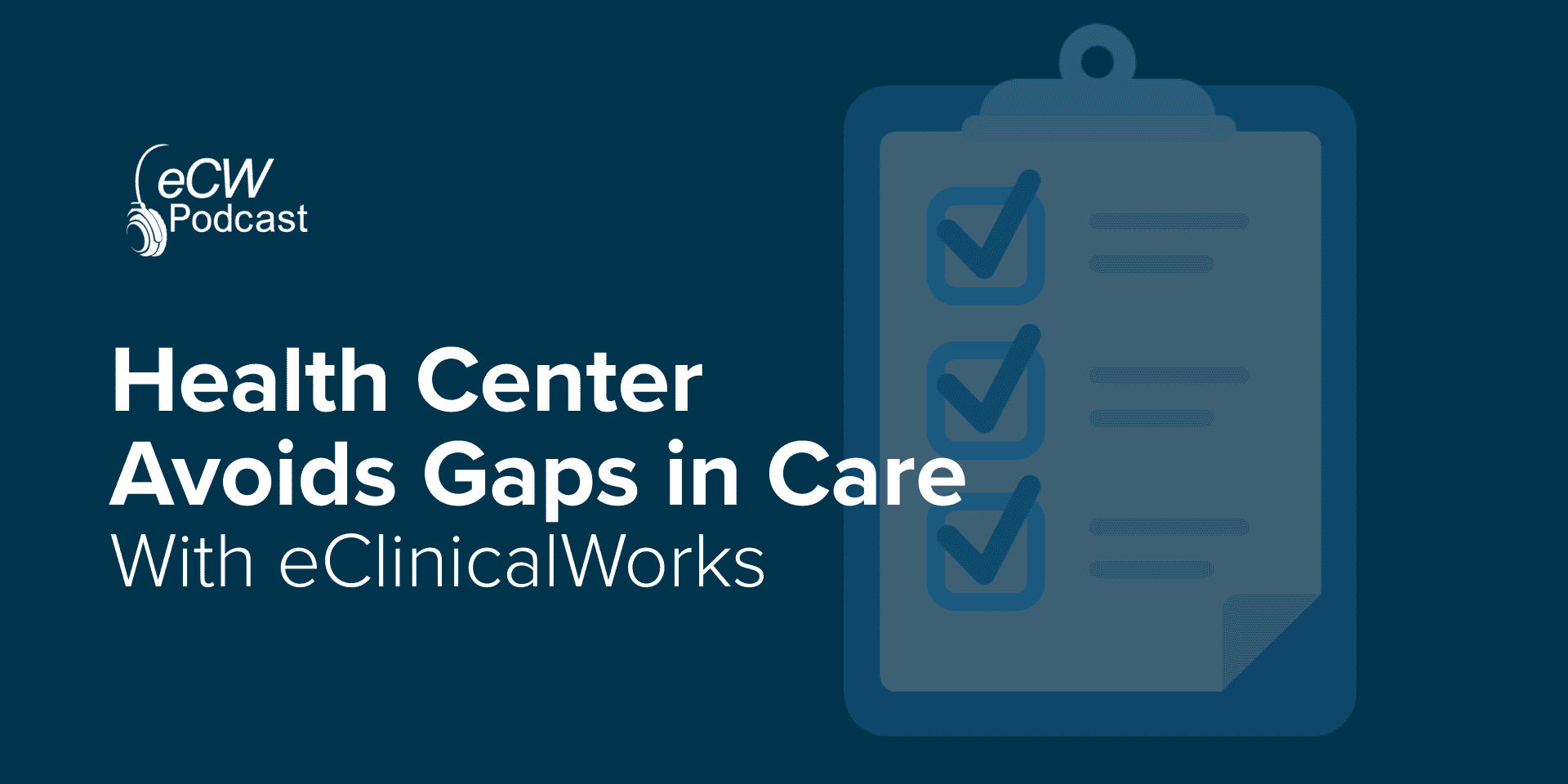 In just four days this spring, Primary Care of Southwest Georgia converted most of their patient visits to telehealth.
Renee Oates, RN and Director of Medical Services, said the idea was intimidating at first. Once the practice got started, however, it was much easier than expected. From just 14 visits on the first day, the practice's 21 providers, who work at six sites, have now done more than 900 visits.
And Southeast Community Health Systems, a 32-provider Federally Qualified Health Center serving southeastern Louisiana, quickly converted to televisits in response to the pandemic. The practice soon reached about 75% televisits, and while they have been able to resume in-office visits, about 40% of visits are still conducted remotely.
Illustrating workflows, ensuring support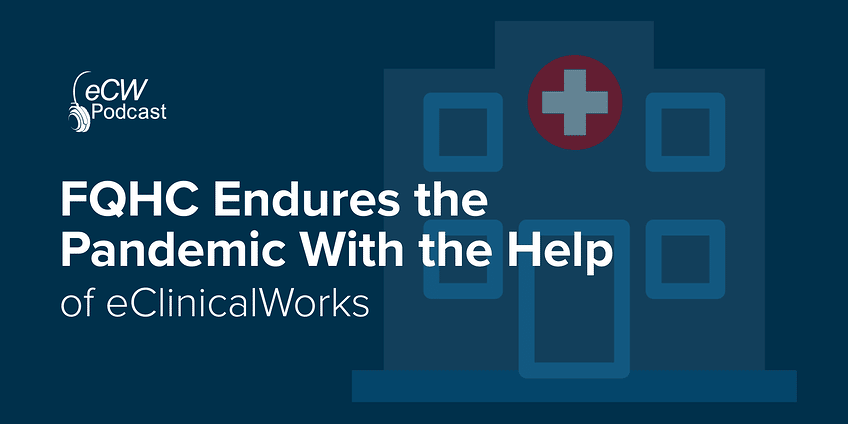 A key to successfully adjusting to new models, was having personnel available to assist providers as they implemented telehealth, said Ashley Clement, Quality Assurance and Improvement Coordinator.
The practice also created written and schematic workflows and made extensive use of the my.eclinicalworks.com support portal.
Both practices are also using eClinicalMessenger® campaigns to strengthen outreach to their patients, as well as analytics and reporting solutions that give them deeper insight into how patients seek care.
If there's a lesson any practice can take away from these success stories or National Health Center Week, it's this:
"Be willing to start," Clement said. "If you fail, that's OK. Just reassess what went wrong, what worked, and capitalize on your strengths and improve the weaknesses."