eClinicalWorks Blog Details
A Look Back at the 2019 National Conference
eClinicalWorks
Thank you for attending the 2019 National Conference with us in Orlando. We hope that you learned a lot, attended every session that interested you, and had fun. Let's take a look back at some highlights over the last few days.
Friday, October 18, 2019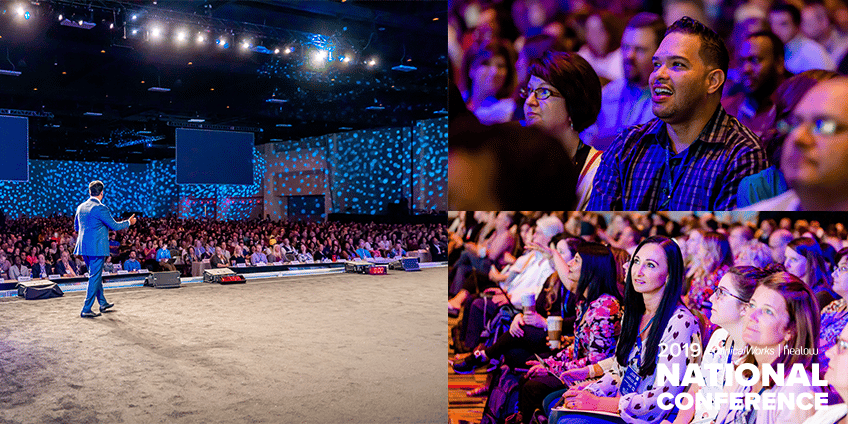 Friday began with CEO and cofounder Girish Navani's Keynote Address. The Keynote addressed interoperability and the changing nature of healthcare IT, and Girish welcomed several guest speakers who shared their experiences with the audience.
Soon after, the audience was presented with updates that will help improve the usability of the core eClinicalWorks EHR. There was also time to explain how eClinicalWorks is further developing our suite of Population Health tools, including the Rising Risk and Disease Explorer applications that are expected to be released in 2020.
After the Keynote, eCWCentral was open for business. Thousands of attendees visited the navy-carpeted room filled with colorful and informative signage and booths, computer monitors with demo screens open, and a giant functional phone. And Friday afternoon also signaled the start of the weekend's more than 115 breakout sessions, held through the Conference space.
Saturday, October 19, 2019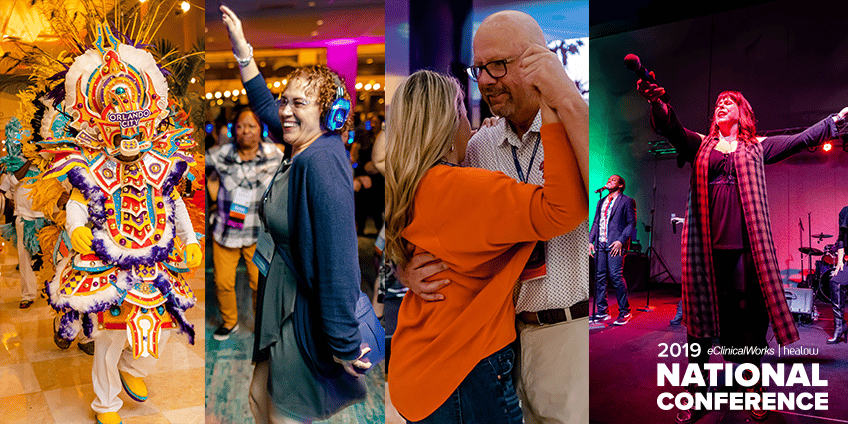 Saturday is a big day for learning at every National Conference, a full day of sessions, demos, podcasts, and one-on-one training. Attendees packed the sessions and events, from eCWCentral to the support and training rooms, to The Stage — discussing workflows, analytics, billing, reporting, and more.
The optimization sessions offered practices a new appreciation for the resources that eClinicalWorks offers.
"It was as if everyone else was playing 'Call of Duty' and we were still playing 'Oregon Trail'!" one practice declared.
As day became night, the Conference Center space became a colorful neon-lighted oasis of music, food, and dancing. As you walked past palm trees, past a band's brilliant Bob Marley cover and tables full of people eating a delicious range of cuisines, you were handed a shining set of blue or green headphones. On the floor, energetic DJs pumped up the crowd. The twist? No music was blaring through their speakers, only the harmonious cry of people singing along.
Following the Silent Disco, a band that performed for us for many years once again electrified the crowd. The band delivered every note to perfection when covering legendary rock bands like Queen or Journey and fed off the intensity of the crowd's energy till early into Sunday morning.
Sunday, October 20, 2019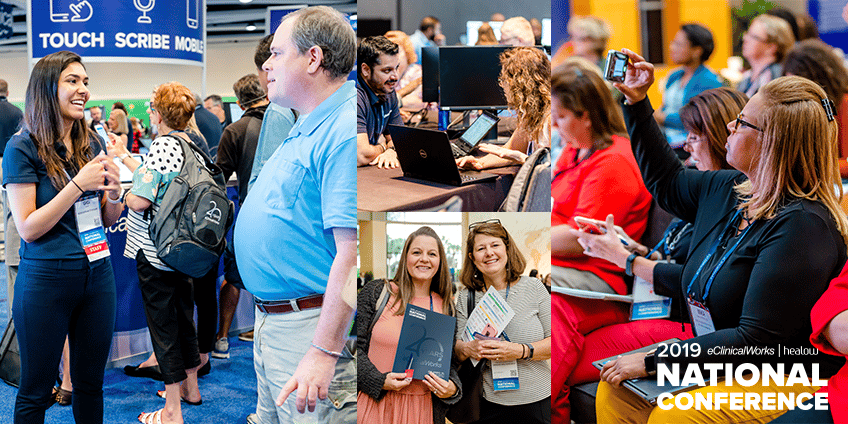 As Sunday began, attendees were right back to business. Live podcasts continued to bring in excited listeners, and the social media wall continued to reflect the thoughts and experiences of attendees. Breakout sessions were packed, mini-sessions were filled, and Hands-on Training sessions continued to allow costumers to gain a stronger grasp on the software.
Thank you for joining us at the 2019 National Conference and helping us celebrate 20 years of eClinicalWorks. We hope that you had a memorable experience with us in Orlando and that you'll join us next year in Dallas for the 2020 National Conference!