eClinicalWorks Blog Details
Leading the Fight Against Lung Cancer
eClinicalWorks
Facing common medical challenges
While every medical practice has distinctive characteristics — from its providers and location to the way it approaches daily workflows — the medical challenges that practices face do not vary all that much from place to place.
Every practice can benefit by emphasizing preventive care. And every practice can use some help in implementing IT solutions to reach at-risk patients.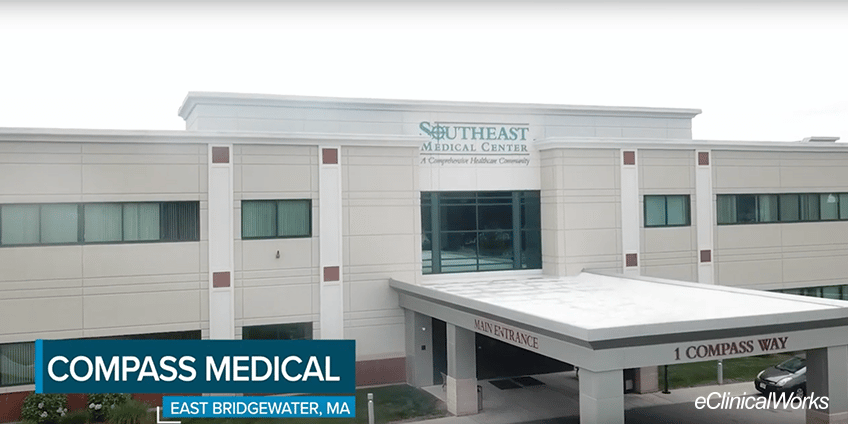 Compass Medical, a 25-year-old primary care organization & an Accountable Care Organization in Southeastern Massachusetts, recognized that their 80,000-patient population faced the same problems seen anywhere else in the U.S. That's why, following their March 2015 Go-Live with eClinicalWorks, Compass Medical took aim at one of the most widespread killers of all — lung cancer.
"We are a family-care driven organization focused on prevention and health management," said Dr. Dhrumil Shah, Chief Medical Information Officer.
According to the American Cancer Society
Lung c

ancer is the second-most common cancer in men and women and accounts for approximately 13% of new cancer diagnoses each year.

There are nearly 230,000 new cases of lung cancer annually.
About 150,000 Americans die from lung cancer each year.
Survival rates for lung cancer vary depending upon when the cancer is diagnosed. Early detection and treatment are essential to improving survival rates.
Screening thousands for lung cancer
Compass has become a center of excellence for lung cancer screening in Massachusetts. Since 2017, the practice has used the eClinicalWorks EHR to identify and screen more than 2,000 patients considered at risk for lung cancer. In that group, 19 cases of lung cancer were detected and treated.
"Lung cancer's a whole series of things," said Dr. Michael Myers, Chief Medical Officer at Compass. "It's age range. It's smoking status. It's smoking history. We were able to develop some criteria to help our medical assistants. We were able to embed questionnaires through eCW so they could determine if a person met those criteria. And then let the physician know, this person probably is a candidate for a screening."
Compass has now screened about 80% of all patients considered to be at risk for lung cancer.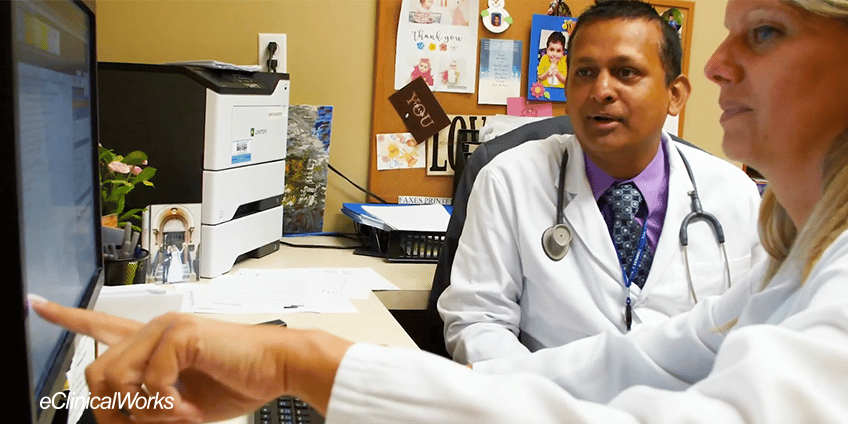 Continuing the fight
"The key to a cure is finding it early so you can get people cured in radiation or surgery or medical oncology," he said. "Our ability to do that work is aided by the systems that we've set up, the questionnaires, the templates, the Order Forms. We then track and follow these patients carefully over time because they have to have annual scans."
Lung cancer remains a serious threat to the lives and well-being of Americans. But early detection and treatment are making a difference. Mortality fell 6.5% between 2005 and 2016, according to American Cancer Society figures. eClinicalWorks remains committed to helping medical practices with the tools and techniques they need to continue reducing the incidence and impact of this all-too-common illness.
Since 2017, Compass has used the power of eClinicalWorks to screen more than 2,000 patients at risk for lung cancer. See how Compass is leveraging the power of data to better manage their patients and fulfill their mission of providing compassionate care to their communities.
{% video_player "embed_player" overrideable=False, type='scriptV4′, hide_playlist=True, viral_sharing=False, embed_button=False, width='848′, height='477′, player_id='19557443353′, style='margin: 40px auto 20px;' %}
---