eClinicalWorks Blog Details
Key Benchmarks for Process Improvement & Success
eClinicalWorks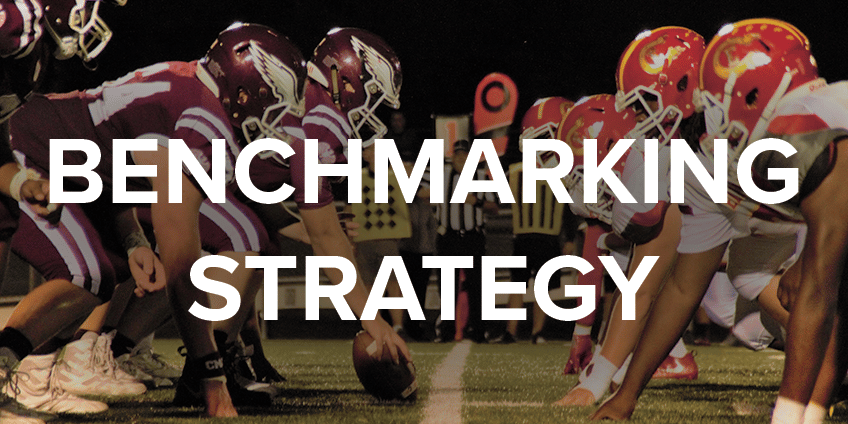 What if you were the new coach of the team with the worst record in the NFL? How would you improve the organization's performance? One approach might be to benchmark what's working for the best teams in the league and use available assets to adapt your processes to what makes those other teams a success.
In healthcare, too, benchmarking can be a critical component in improving efficiency, quality of care, patient safety, and patient satisfaction.
What is benchmarking?
Benchmarking is the process of measuring one's performance amongst successful industry leaders to figure out if their business practices are worth adopting.
By the mid to late 1980s, major corporations such as AT&T, Motorola, Xerox, and others had embraced benchmarking as a standard operating procedure.
In the early 1980s, for example, leaders at Xerox noticed that the company was becoming increasingly vulnerable to Japanese competitors. The company adopted a benchmarking strategy to determine what the Japanese competitors were doing to be successful. The strategy helped Xerox find issues with their business processes and strategies.
Xerox's benchmarking strategy worked. After benchmarking, Xerox saw a broad improvement in all major areas of their business: Customer satisfaction was improved by 40%, defects were reduced by 90%, and labor costs were trimmed by 30%.
Benchmarking and healthcare
Benchmarking in the healthcare industry typically consists of comparing an organization's performance metrics to data from similar organizations. In a recent survey reported by HealthCatalyst, 72% of executives said that benchmarks are important or extremely important for identifying and prioritizing improvement opportunities.
By implementing benchmarks into a healthcare organization, leaders are able to learn where an organization is performing compared to its peers and what areas of performance could be improved.
The tools for the trade
Having a strong healthcare IT company by your side can ensure that the data that you'll be collecting is accurate and useful in establishing benchmarks and improving your practice.
eClinicalWorks offers customers a variety of tools for measuring and improving performance across each major area of their practice — including compliance and health outcomes among patients, financial performance, and the efficiency of the practice's workflows, including work/life balance among providers.
eClinicalWorks offers a full suite of Population Health solutions to help practices better understand and meet the needs of their patient populations. Our Messenger Campaigns and associated analytics help identify and reach out to those patients in need of health services, thus helping close gaps in care.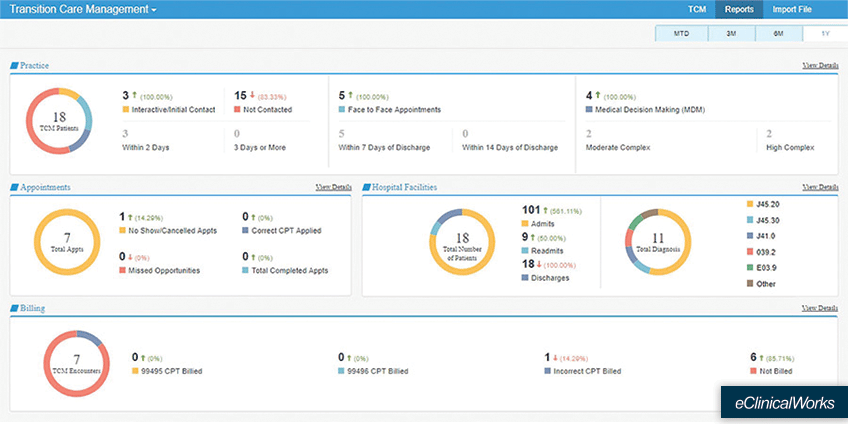 Revenue Cycle Management solutions from eClinicalWorks empower practices to make billing more efficient, and include consoles, dashboards, and reports that allow practices to track their accounts receivable and first-pass acceptance rates.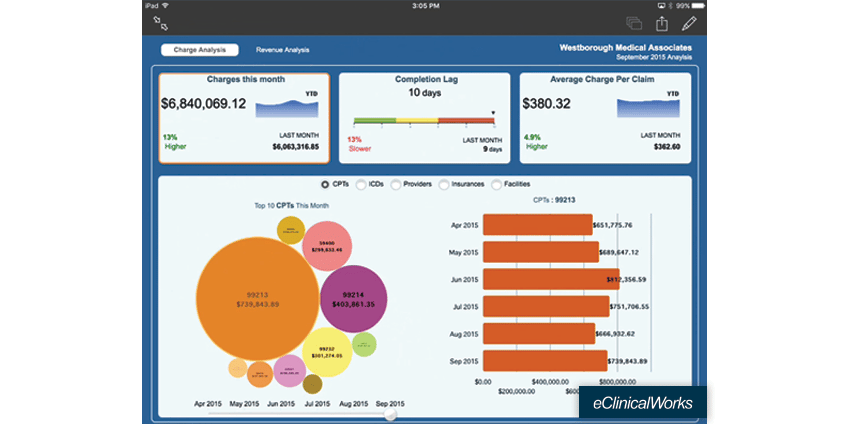 And V11, the latest version of our industry-leading EHR and Practice Management solution, gives practices of every size and type tools to help streamline their daily workflows — reducing clicks, speeding documentation, giving providers the power to dictate Progress Notes, and much more.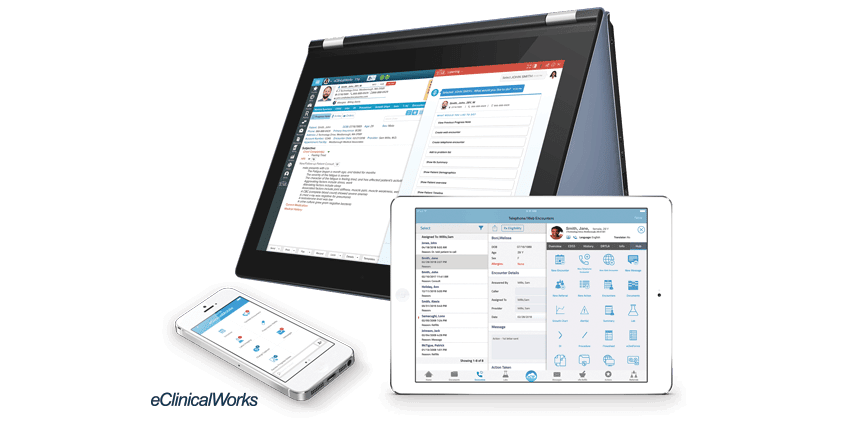 {{cta('c19b6c7f-8075-4c8d-b398-27e777f7e24f','justifycenter')}}
---