eClinicalWorks Blog Details
One Month to Go: Come to Orlando and See for Yourself!
eClinicalWorks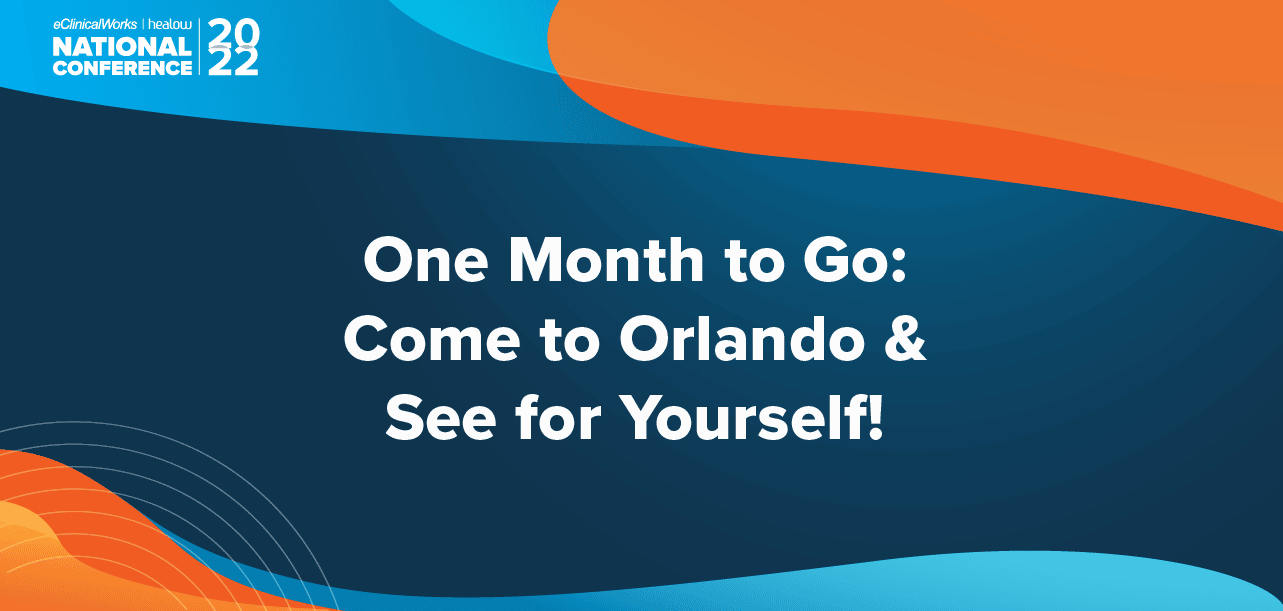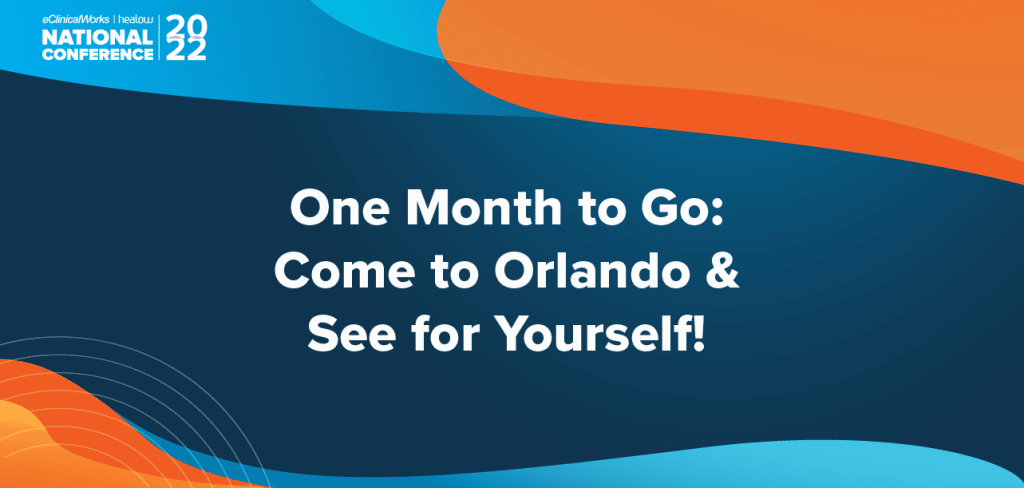 eClinicalWorks V12 leads a parade of innovative healthcare IT
You don't often get to start a blog with a pop quiz, so here goes!
Which of the following are true?
Orlando has more than 100 lakes.
The city boasts more than 100 parks.
There are five kinds of swans at Lake Eola.
In October, Orlando will host the nation's best healthcare IT conference.
Well, they're all true. But while you can go online to confirm all that about lakes, parks, and swans, the only way to confirm that fourth item is to come to Florida and see for yourself. We're just one month away from the 15th annual eClinicalWorks and healow National Conference in sunny Orlando, Florida.
If you haven't yet registered, you can get started right here. If you need a few more reasons to join us, read on for four more!
Our Conference can transform your thinking
The inspiration from being among thousands of fellow professionals often proves to be transformative for a practice. We've seen many clients go from just talking about new solutions to implementing them.
The difference isn't simply in the solutions they adopt but in how they think about their work. Many move away from manual, time-consuming methods and become advocates for smarter, faster ways to deliver care. Time and again, we have seen the Conference become a critical moment in the life of a practice.
Get a sneak peek at eClinicalWorks V12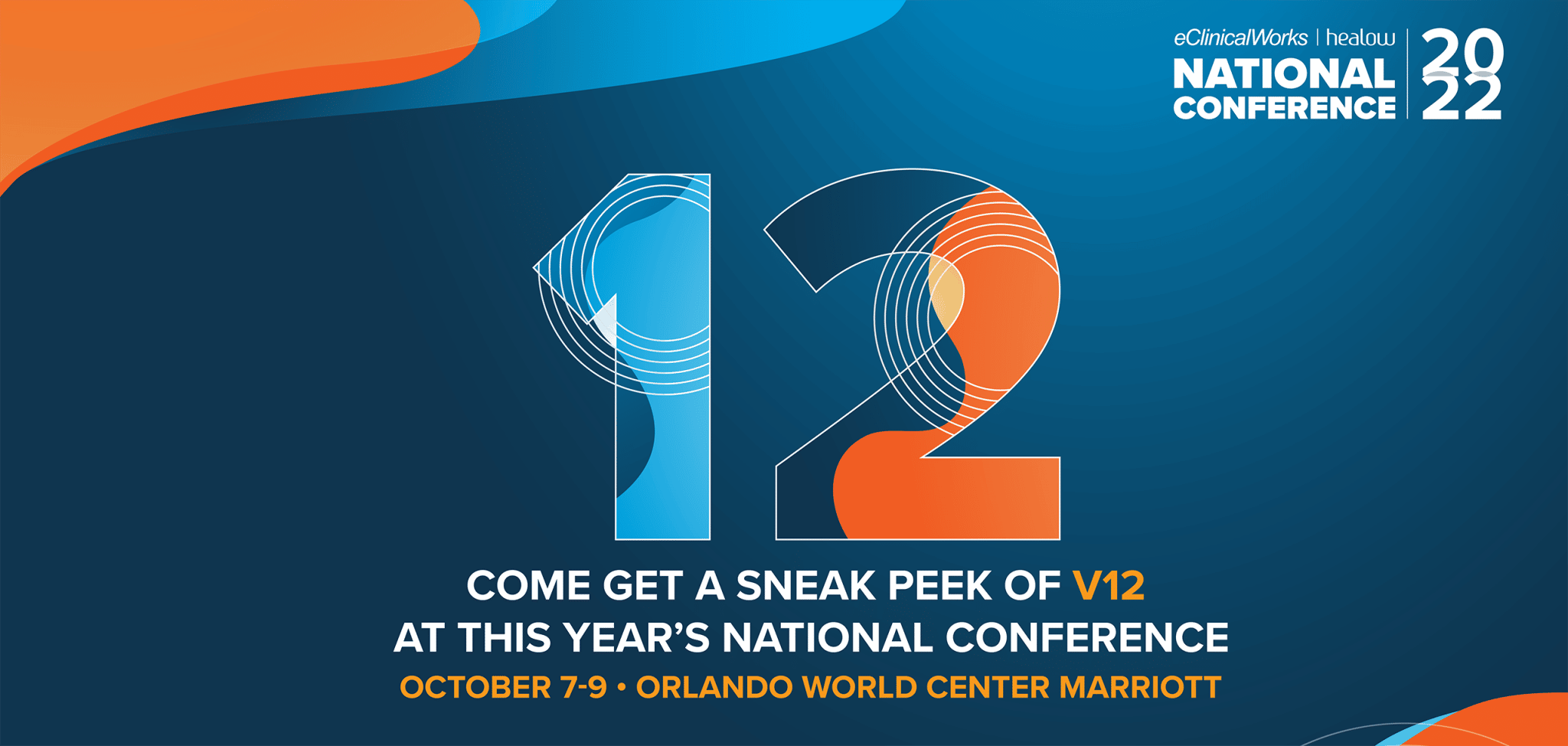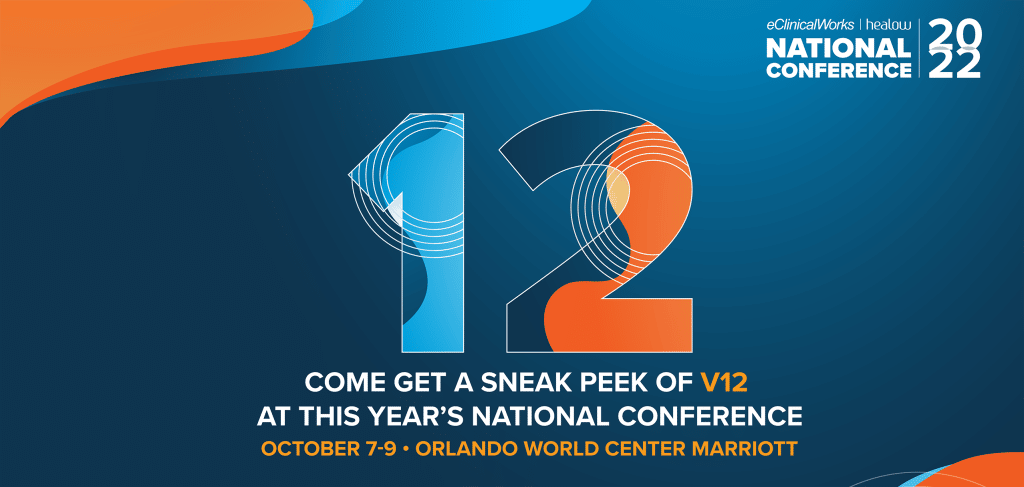 Amid the challenges of COVID-19, eClinicalWorks has continued to develop new products while improving our core EHR and Practice Management solution. The Conference will offer attendees a first look at V12, which features hundreds of usability and performance.
On the healow side, we'll introduce several innovations for strengthening engagement with your patients. These include healow Sign for patient signatures and consents, healow Chat for streamlined communications, and healow Chat Bot to help patients with routine tasks such as online appointment booking and access to medical records.
Refresh, reset, and renew
The last two years have been very long ones for medical practices, many of which struggled to adjust to the realities of COVID-19. Office closures and worker shortages have forced practices to adopt new thinking and tools to survive.
Attending our National Conference is a wonderful opportunity to get back to face-to-face conversations, renew ties of friendship, and have those chance encounters that can spark new ideas and open the way to new opportunities.
Get the answers your practice needs most
No matter how many calls you make and how helpful your Strategic Account Manager may be, some questions are best answered in person. The Conference is the one place to get answers to whatever questions you have about eClinicalWorks and healow.
From our Keynote Address and Product Showcase to breakout sessions, support and training rooms, and roundtable discussions, the Conference maximizes interaction between our experts and our customers.
Don't miss it any of it! Sign up today.