eClinicalWorks Blog Details
Why Usability Is Critical to Healthcare IT
eClinicalWorks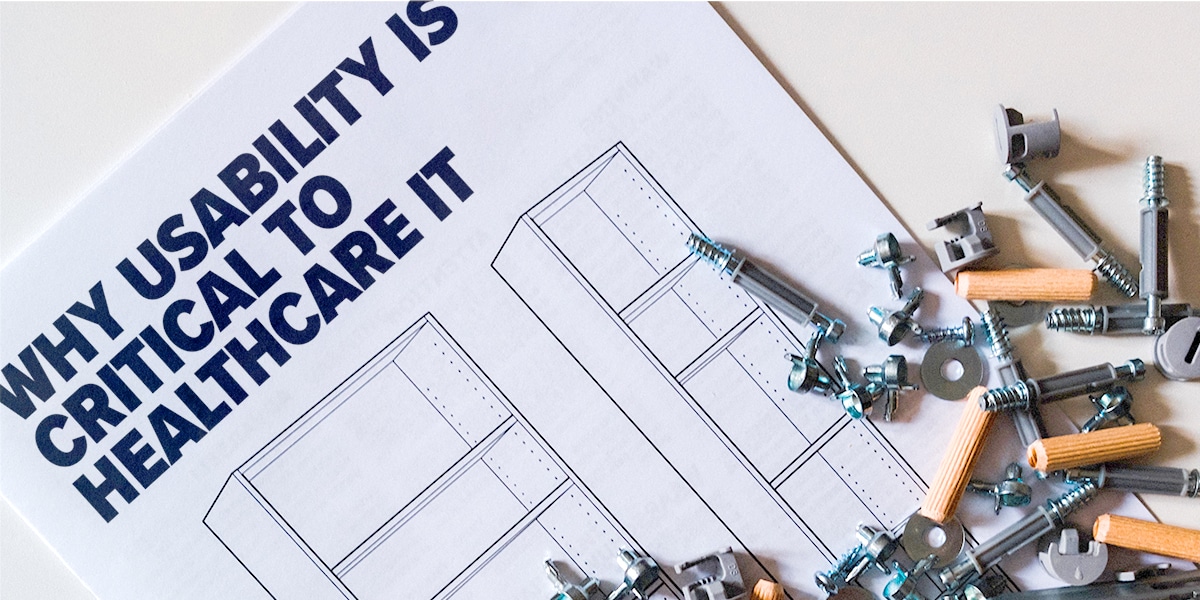 What's the first thing you do when you're ready to set up a build-it-yourself table? Well, you may be one of two kinds of people: Someone who follows an instruction manual or someone who just gets right to it.
When it comes to interacting with technology or a website, there's only one chance to keep the user from giving up and turning their attention to something else. There's no instruction manual on how a user should interact with your website or use your technology. If the website or technology doesn't provide a user with a quality experience, then they'll leave.
As upsetting as it could be for users to leave your personal website, unusable or difficult-to-use healthcare IT software could affect a lot more than just sales.
What is usability?
Jakob Nielsen, a User Advocate and principal of the Nielsen Norman Group and inventor of several usability testing techniques, describes usability as "a quality attribute that assesses how easy user interfaces are to use. The word usability also refers to methods for improving ease-of-use during the design process."
Nielsen has broken down usability further by laying out five quality components. These include:
Learnability – How easy it is for users to accomplish basic tasks the first time they use your software
Efficiency – How quickly users can perform tasks once they gain a basic familiarity with the technology
Memorability – How easily users can get back to efficiently using the software
Errors – How many errors a user encounters while using the software, the severity of the errors, and how easily a user can recover from them
Satisfaction – How happy the user is with the experience, design, and time spent with the software
Why usability matters
Good usability means that users can accomplish their tasks quickly, with minimal stress, and gives them a sense of confidence that they will be able to easily achieve their goal for using the software.
Nielsen goes a step further, explaining that "usability is a necessary condition for survival," and emphasizes a user's intention to leave if software doesn't work out the way they expect or function the way it was meant to.
How eClinicalWorks is promoting usability
At eClinicalWorks, we have created a Usability Team that works tirelessly to better understand the context in which our software is used and the daily challenges our users face as they take care of their patients. The Usability Team has conducted on-site usability tests where they would observe customers approaching certain tasks through techniques like the "think aloud" method to better understand the user's experience interacting with the software.
Once testing is complete, we take the user's experiences into consideration when updating the software to make sure that it better meets our customers' needs.
We also send out a monthly usability newsletter that highlights new and existing areas of our software that could be improved with the help of our customers.
Want to find out how you can improve the usability of your existing EHR software?
Read our 7 Keys to Better EHR Usability blog here.