eClinicalWorks Blog Details
healow Insights – A Value-Based Revolution
eClinicalWorks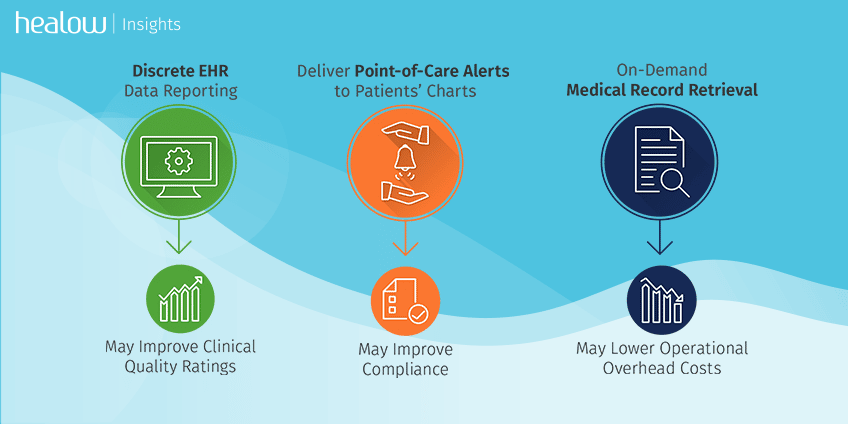 Zalipie is a village in Poland with a population of 743 people. Vibrantly colored flowers are painted on many of the residents' one-floored cottages and museum. As a tourist, if you miss the last bus, you're six hours away by foot from your starting point in Tarnow. All that, and Polish may not be your first language.
Just as being in a remote part of a foreign country and not knowing the language can pose challenges, so too in healthcare providers and payers need ways to bridge communication gaps.
In healthcare, healow Insights acts as the bridge that connects the lines of communication between payer and provider by providing a 360-degree view of the patient at the point of care. Providers and payers face challenges like physician burnout, missed care gaps, risk adjustment opportunities, and inefficient healthcare delivery. These problems are complex and require collaboration.
Sometimes, we need help understanding one another. This could come in the form of an app that translates language or a person that can communicate information to both parties. This external component acts as an intermediary that allows for data to travel between two parties and be understood.
Communication is the key to the human experience. Without a form of understanding between individuals, there is only confusion and frustration.
That's why healow Insights is there to help. healow Insights allows payers and providers to exchange data which can be made actionable at the right time and place. By providing timely access to clinical data used for risk adjustment, quality reporting, and compliance audits, our solution may reduce overhead costs, improve compliance, and boost Star ratings.
Here are three ways that healow Insights is helping revolutionize value-based care delivery between payers and providers.
Discrete EHR Data – An automated and secure way to aggregate accurate supplemental data, directly from providers' EHRs
Point-of-Care Alerts – A seamless and integrated way to deliver actionable Point-of-Care alerts and a 360-degree view of available member data directly into the provider EHR workflow which may improve quality of care
Medical Record Retrieval – A secure and reliable solution that saves payers time by conducting more efficient chart pulls of current and historical member charts directly from providers' EHRs
Learn more about how healow Insights can bridge the gap between payer and provider, visit here.
The healow Insights team will be presenting at the AHIP Institute & Expo 2019 – attendees are encouraged to visit booth #838 to learn more about the solutions.
If you ever do find yourself in Zalipie and don't know how to get back, go straight to the museum. The women will show you exactly when the last bus comes. Luckily, they speak English, but having a translate app open might not be a bad idea if you need to bridge the gap between English and Polish.
Like what you've read? Click here to learn more about healow Insights.