eClinicalWorks Blog Details
Healthcare Education: An Ongoing and Growing Need
eClinicalWorks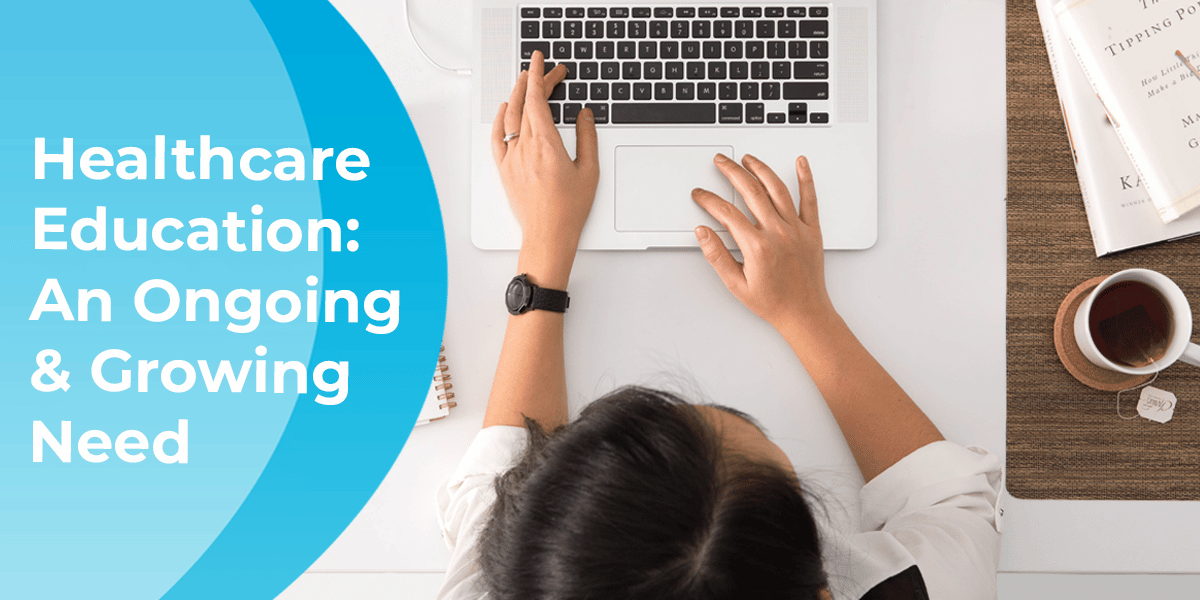 Linking Caring and Knowledge to Stay Competitive
A 2017 report from HealthManagement.org projected that the healthcare and social assistance sectors of the U.S. economy would add 5 million jobs between 2012 and 2022. But as positive as that trend sounded — and healthcare has indeed added millions of jobs in recent years — the report's real purpose was to emphasize the need for ongoing education for healthcare professionals.
After all, we want our doctors, nurses, assistants, and office staff to be both caring and as well trained as possible in every aspect of providing care. That includes the use of the healthcare IT tools upon which every patient encounter depends.
The accelerating pace of change
"Technologies considered best practice today can change drastically in just the span of a decade," noted the HealthManagement report. "That's why care providers have to regularly keep up with new techniques and technologies and expand their knowledge and skills."
Physicians, public health experts, policy makers, and IT developers are constantly seeking to refine the tools, techniques, and regulations that guide what remains the largest single sector of the U.S. economy. Practices that fail to pay attention to the latest developments for even a few months — never mind a decade — can find themselves falling behind their competitors. More importantly, they might not be in a strong position to meet the needs of their patients.
How eClinicalWorks' webinars can help
eClinicalWorks® recognizes that providers and their staff may have difficulty finding the time and resources to commit to ongoing education about healthcare IT, despite the central role it plays in their practice. That's why we offer our customers free, one-hour webinars on a broad variety of topics.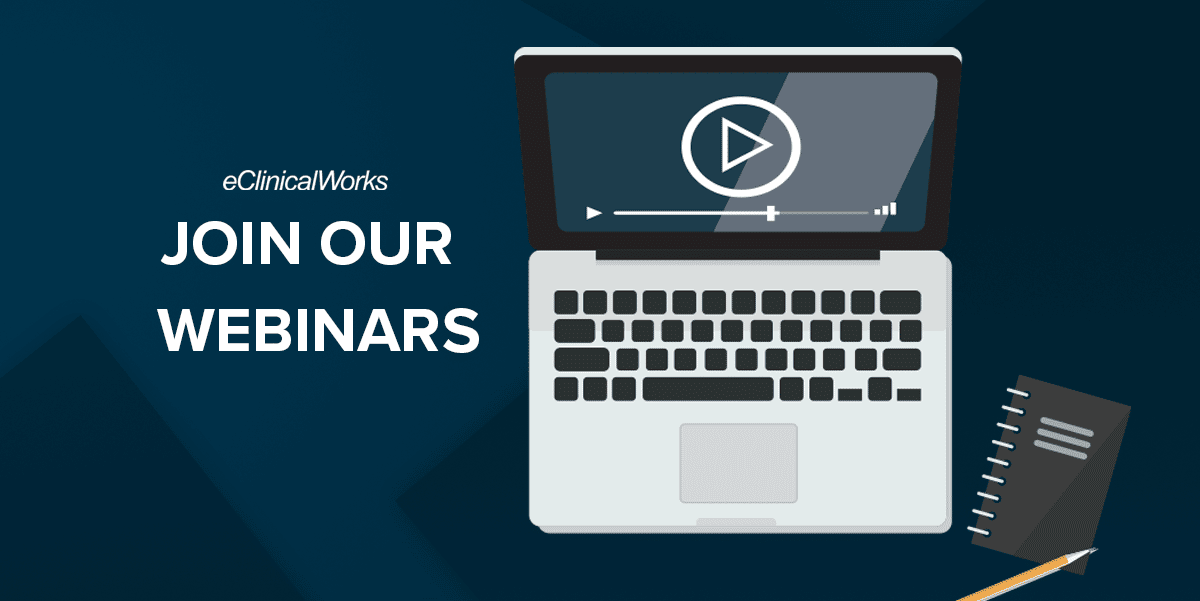 Below are some of the webinars we are offering in December and January. Additional dates and times, as well as a full listing of our webinars, can be found at my.eclinicalworks.com.
Managing Chronic Conditions with Remote Patient Monitoring
Remote Patient Monitoring (RPM) can close the knowledge gap that can open in between a patient's office visits. With data from home health trackers and monitors, physicians can keep closer watch on chronic conditions, improving patients' quality of life, reducing hospitalizations, and lowering overall costs.
Learn about the healow RPM module, including how to track devices, monitor readings, capture time-based activities, and automate billing. We cover CMS guidelines and CPT codes and show how RPM can function as a staff multiplier for your practice.
Documenting Allergies New Enhancements
Accurately documenting allergies, including having a solution for uncoded allergies in patients' records, is critical for providing high-quality care and helping to ensure patient safety. The webinar covers:
Adding coded and uncoded allergies

Displaying allergies

Using the uncoded to coded allergies report

KPIs for uncoded allergies

Managing allergies in .exe
This webinar is ideal for both existing clinical staff, superusers, and training new team members. It offers excellent preparation for follow-up webinars about better management of Progress Notes, including documentation, billings, templates, Order Sets, and much more.
Introduction to Carequality, CommonWell, and PRISMA
eClinicalWorks offers a true network EHR that leverages interoperability solutions to ensure providers have access to complete patient records.
This webinar offers an overview of Carequality and the CommonWell® Health Alliance, plus a demonstration of PRISMA, our health information search engine. PRISMA takes patient data from nationwide networks and transforms it into a searchable, timeline view of a patient's health history.
This webinar is appropriate for everyone, from the front office to the back office and everywhere in between.
To see all the webinars available to your practice, log in to our customer portal, my.eclinicalworks.com.