eClinicalWorks Blog Details
Let's Celebrate National Influenza Vaccination Week #fightflu
eClinicalWorks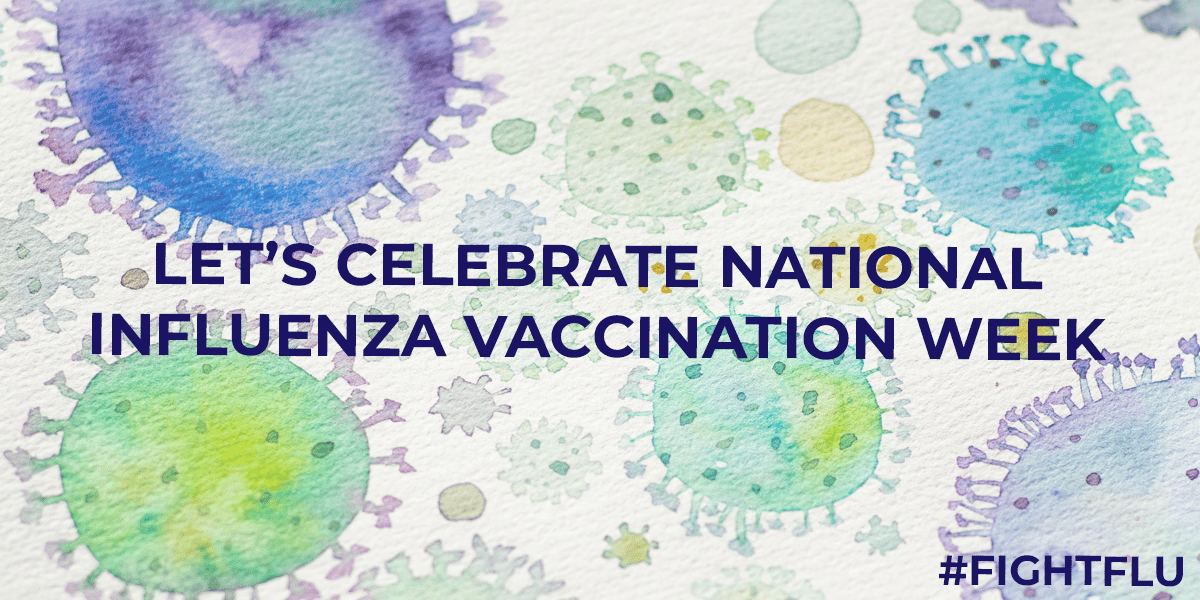 The good news: The CDC reported that the 2020-2021 flu season saw much lower numbers of hospitalizations, mortality rates, and only one reported case of a pediatric flu death, despite high levels of testing and a record number of influenza vaccine doses applied. The obvious news: We need to continue these efforts into the next year and hope to see even lower numbers going forward.
The 2021-2022 flu season
December is right at the heart of flu season, and with COVID-19 on the forefront (and many symptoms mirroring those of influenza), it's important to remember how devastating the flu can be. One of the best ways to protect against influenza and reduce the risk of flu illness, hospitalization, and death is to get vaccinated.
National Influenza Vaccination Week
National Influenza Vaccination Week (NIVW) is a national awareness week that highlights the importance of influenza vaccination and is celebrated between December 5 – 11, 2021.
Getting vaccinated is particularly important for those at-risk of experiencing flu-related complications, such as adults over the age of 65, pregnant women, young children, or those with chronic conditions. Also, anyone who gets the flu runs the risk of getting other illnesses like pneumonia, bronchitis, or a sinus infection.
How healthcare IT can give you an edge
eClinicalWorks® offers solutions that can help healthcare professionals spread awareness to their patients and better navigate flu season.
The eClinicalMessenger® adult and pediatric flu shot campaign lets healthcare professionals send automated messages by voice, text, email, the healow® app, and the Patient Portal to remind patients to sign up for their flu shots
healow CHECK-IN™ is a contactless check-in solution that can help reduce the amount of time that sick patients spend in a waiting room
Our comprehensive Vaccine Administration Management Solution (VAMS) can help you save time, promote safety, and keep things organized in every step of the vaccination process
Stay safe, and make sure to follow and post using the #fightflu on social media if you want to keep up-to-date and share any newsworthy posts during this special week.