eClinicalWorks Blog Details
Know the Issues on Your NC20 'Ballot'!
eClinicalWorks

Preparation, participation are key
At first, it was months away. Then weeks. And now, it's only days until the fall's biggest event, which brings together people from across the nation, united in a common purpose. No, we're not talking about the election — we're talking about the 2020 eClinicalWorks and healow National Conference, which brings together thousands of healthcare professionals for three days of virtual learning and sharing!
But while no one is being elected Oct. 28-30, you might want to prepare as you would for an election.
First, know your issues. A successful Conference experience depends upon you knowing what your practice and providers most want to learn. You can build your schedule by choosing the sessions you want to attend. And many practices send several providers or staff to the Conference so that they can more easily attend all the sessions they need and later convey that knowledge to their colleagues.
Next, understand the process. Getting most out of your Conference experience depends upon knowing what's on tap and understanding how to use the virtual space. Once you're registered, you'll be instructed on how to navigate the Conference. And don't worry — it's easy.
Finally, set time aside. Attending a Conference is serious business, because the information you learn can truly transform your workflows, give you new perspective, and help improve life for your staff and patients. So, put your regular duties aside and let colleagues know that Conference time is work, too.
Bonus secret — take notes in real space. Want an old-school tip? Writing things down — grocery lists, to-do lists, addresses — is still one of the best ways to preserve information. With so much happening on your computer, why not grab a notebook and your favorite pen and make some old-fashioned notes of the key points you hear during the Conference? They won't disappear into cyberspace!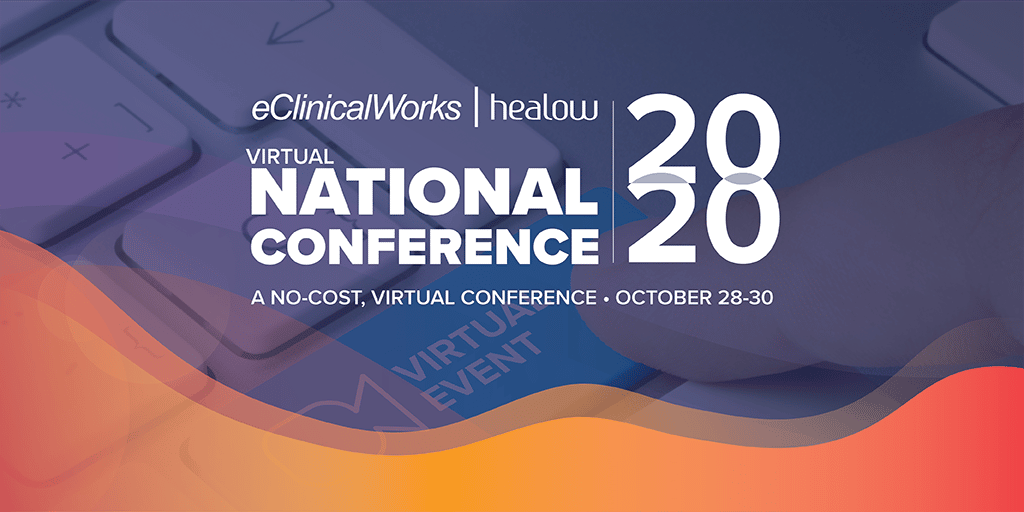 Your Conference experience also depends upon taking some common-sense steps that apply to any work situation, whether you are in the office, at an event, or participating in a day of online meetings.
Team up with coworkers. Sending two or more people from your practice to the Conference is a great idea. You can compare notes, turn to a trusted ally for help, or remind one another of what it is you are trying to learn.
Don't be afraid to take a break. This year's Conference may be virtual, but lots of screen time can be as draining as being there in person. Take a coffee break. Rest your eyes and stretch as needed. Remember, sessions will be recorded for later viewing.
Ask that question. We're all familiar with the person who keeps raising their electronic hand during online meetings. They're not trying to talk over anyone — they're learning! Participate fully and appropriately in any session. If there's an opportunity to pose your question, do so.
For in-depth information, be sure to visit the virtual booths in eCWCentral and the Exhibit Hall to confer directly with the product experts you need. If you haven't yet, don't forget to register & see you online, October 28-30!
{{cta('6e23bbab-7af9-43d1-ae19-2b764434e482')}}