App helps expectant mothers and their providers to better manage health throughout entire pregnancy
Westborough, Mass.—June 27, 2017— eClinicalWorks®, a leader in healthcare IT solutions, announced today the success patients and providers have experienced with the company's Health & Online Wellness ( healow™) Mom mobile app, which helps expectant mothers track their health throughout their pregnancy. Providers have reported an improvement in communication and engagement after recommending healow Mom to their patients. The app also helps practices to reduce no-show appointments, keep schedules full and enhance office workflow.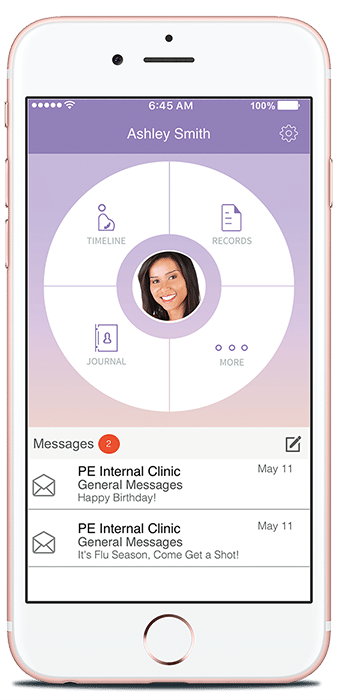 "The app is especially helpful to first time mothers, as it gives them access to health data which outlines what to expect during their pregnancy from week to week," said Audrey A. Tracey, MD of Family Medical and Maternity Care, P.C. "As a provider, I like that healow Mom allows my patients to manage the many critical components of pregnancy, including managing their appointments, viewing their labs and health records, reading pregnancy related educational material and communicating with our office through messaging."The healow Mom users have access to the healow app health tracker which is integrated with the eClinicalWorks electronic health record (EHR) to give their providers up-to-date information on blood pressure, glucose levels and more. This integration also enables patients to view their records, lab results and schedule future appointments. An education feature keeps mothers-to-be informed on what to expect throughout their pregnancy with weekly information specific to what trimester they are in. Patients can take notes in the journal feature for upcoming appointments and keep a pregnancy profile to compare previous pregnancies. Additional features include a kick-counter, contraction timer and the ability to share labor and birth announcements with friends and family.
"healow Mom is a great way for expecting mothers and their providers to stay engaged in every phase of the pregnancy," said Girish Navani, CEO and co-founder of eClinicalWorks. "Patients experiencing their first pregnancy feel reassured in what to expect and have direct access to their health records and provider. Additionally, providers have an easy and transparent access to their patients' progress."
About eClinicalWorks
eClinicalWorks® is a privately held leader in healthcare IT solutions. With more than 125,000 physicians and nurse practitioners using its solutions, customers include ACOs, physician practices, hospitals, community health centers, departments of health, and convenient care clinics. During the past eight years, 16 eClinicalWorks customers have received the prestigious HIMSS Davies Award, honoring excellence in electronic health record implementation. The company is second largest in the country for e-prescribing. Based in Westborough, Mass., eClinicalWorks has additional offices in Austin, New York City, Chicago, California, Georgia, London, India, and Dubai. For more information, please visit www.eclinicalworks.com, Facebook, Twitter or call 866-888-6929.