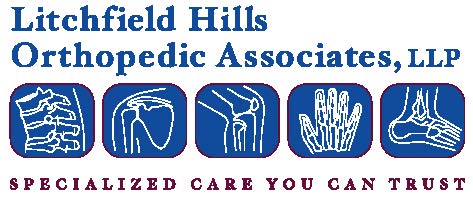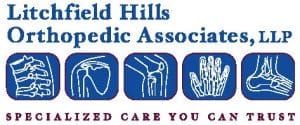 18-provider clinic and ambulatory surgery center implements eClinicalWorks' cloud-based solutions

WESTBOROUGH, MA.—April 27, 2023— eClinicalWorks®, the largest ambulatory cloud EHR, today announced Litchfield Hills Orthopedic Associates' successful transition to eClinicalWorks' unified, cloud-based solution for clinics and ambulatory surgery centers (ASCs). With the tools provided, Litchfield will have an integrated system to reduce the complexities of accurate and timely patient reporting, billing, and scheduling.

Litchfield Hills Orthopedic Associates has two offices and one surgery center in Torrington, Connecticut. The practice offers diagnoses and treatment on every part of the body, including spine, neck, neurosurgery, orthopedic trauma, and joint replacement. With over 20 years of experience and 18 providers, Litchfield Hills Orthopedic Associates is a trusted community provider of surgery outpatient services and physical therapy.

"After using multiple systems for tasks like patient documentation, scheduling, and billing, we knew we needed one integrated, flexible system," said Jennifer Tobon, director of administration of Litchfield Hills Orthopedic Associates. "We saw how eClinicalWorks provided a one-stop solution for clinics and ASCs to accelerate their day-to-day operations —with features like pre-op, intra-op and post-op documentation, inventory management tracking, and access to patient history information — and knew it was the right fit for our practice."

With eClinicalWorks solutions, Litchfield Hills Orthopedic Associates has access to many health IT tools, including:

From pre- and post-op to billing and follow-up care, the eClinicalWorks solution for ASCs covers the complete patient journey and specialties of every kind.

About Litchfield Hills Orthopedic Associates, LLP
Since 1950, our doctors and staff have remained the region's dedicated experts in providing you compassionate, individualized care you can trust. Our providers are committed to delivering exceptional bone, joint, and muscle treatment to help residents from Torrington, Bristol, and the surrounding areas get stronger. The specialty-trained doctors of Litchfield Hills Orthopedic Associates provide treatment for orthopedic injuries and conditions affecting the ankle, back, elbow, foot, hand, hip, knee, neck, shoulder, spine, and wrist as well as joint replacement, microsurgery, neurosurgery, orthopedic trauma, pediatric orthopedics, podiatry, spine nerve problems, and sports medicine. Our world-class team of orthopedic experts is devoted to offering customized treatment plans focused on your needs and goals. For more information, visit www.lhoa.com or call (860) 482-8539.

About eClinicalWorks
eClinicalWorks was founded in 1999 to help digitize paper charts for ambulatory practices. Today, eClinicalWorks leads the nation in innovation with cloud-based solutions for Electronic Health Records and Practice Management. In addition, we help ambulatory practices, specialists, health centers, urgent care facilities, and hospital systems manage their revenue cycle, patient relationships, and Population Health initiatives. More than 150,000 providers and nearly 1 million medical professionals rely upon the power and scalability of the eCW Cloud for flexible clinical documentation, better front-office workflows, and more efficient billing driven by Robotic Process Automation. We combine innovation, leading-edge technology, and a commitment to patient safety to enable practices to grow and thrive amid the challenges of 21st-century healthcare. For more information, visit www.eclinicalworks.com, follow us on Facebook and Twitter, or call (866) 888-6929.