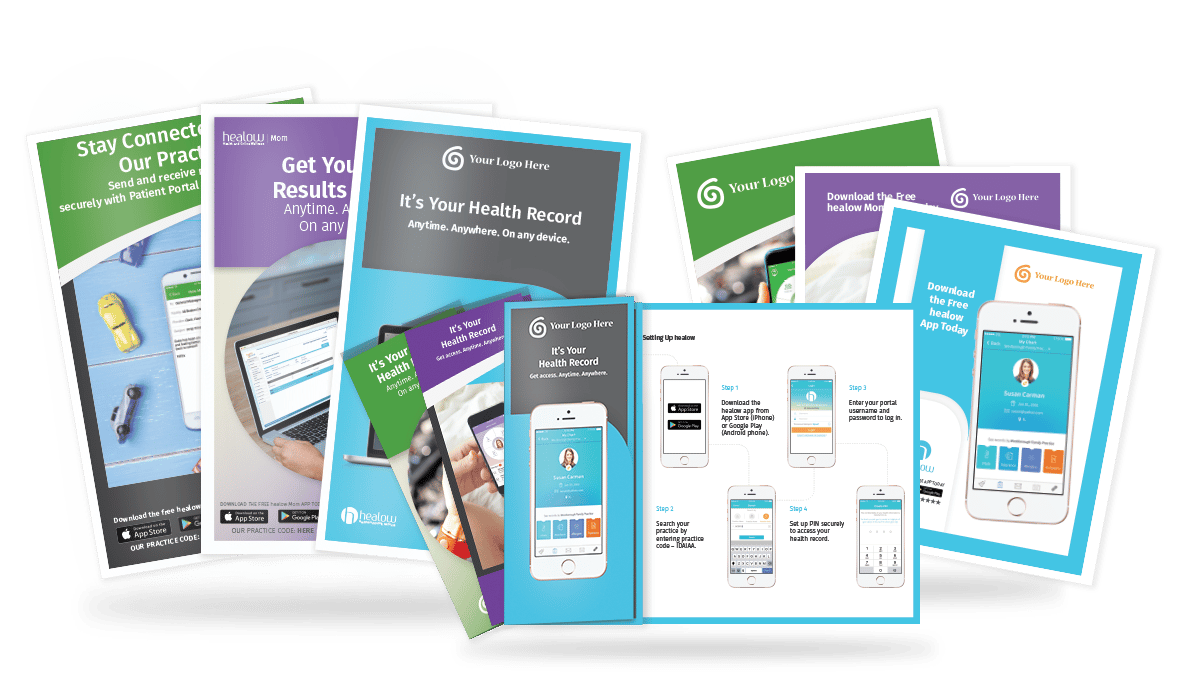 healow Aware: Educate Your Patients and Staff About Healthcare Software
healow Aware® is a comprehensive and unified solution for improving your patients' experience of care. With innovative and customized marketing materials, on-site staff training, and an improved online presence, healow Aware prepares patients and healthcare practices to meet the challenges and opportunities of value-based care
Whether you're a start-up practice or have been caring for patients for years, finding success in today's healthcare landscape means having a strong digital presence and reliable healthcare IT partner by your side.
With healow Aware, you can:
Establish an SEO-friendly homepage
Add local pages to strengthen an existing practice's online presence
Strengthen your branding efforts on your website with a customizable logo, images, and videos
Further educate your patients by adding hours, services, location, and information about your providers
Include widgets on your website that lets patients log into the Patient Portal or book an appointment online through healow® Open Access®
Get assistance with Google My Business™ and Google Analytics™
Bolster your social media presence through customized images, posts, and banners
Is there a new initiative or healthcare IT solution that you want to inform your patients about? healow Aware will provide you with everything you need to build awareness at your physical office or provide patients with take-home materials to further educate them about your healthcare IT solutions in English and Spanish.
With healow Aware, you can:
Have posters, banners, or trifolds focused on Patient Engagement solutions created for you to put in your office
Let patients take home materials that summarize the benefits of healow and encourage them to stay in touch with your office even after their visit is over
Maximizing the use of your resources requires a deep understanding of your patients and providers. Our healow team can help strengthen ties between your patients and your practice, whether you are already using Kiosk, the Patient Portal, the healow apps, or just getting started!
With healow Aware optimization services, you can:
Analyze your practice's size and location, scope of services, and patient demographics to determine which eClinicalWorks® and healow solutions may be right for you
Set up a site visit to train your providers and office staff to make sure everyone understands how the products and services you offer work together
Receive post-visit follow-ups and analysis to make sure your marketing strategy is working to best serve your patients
Customer Success With healow Aware
The Door
Find out how healow Aware is helping The Door, a busy New York FQHC, keep pace through workflow optimization, training, and educational marketing materials.
Riverdale Family Practice
See how healthcare staff at Riverdale Family Practice used healow Aware and other Patient Engagement solutions to streamline workflows.
Learn More >