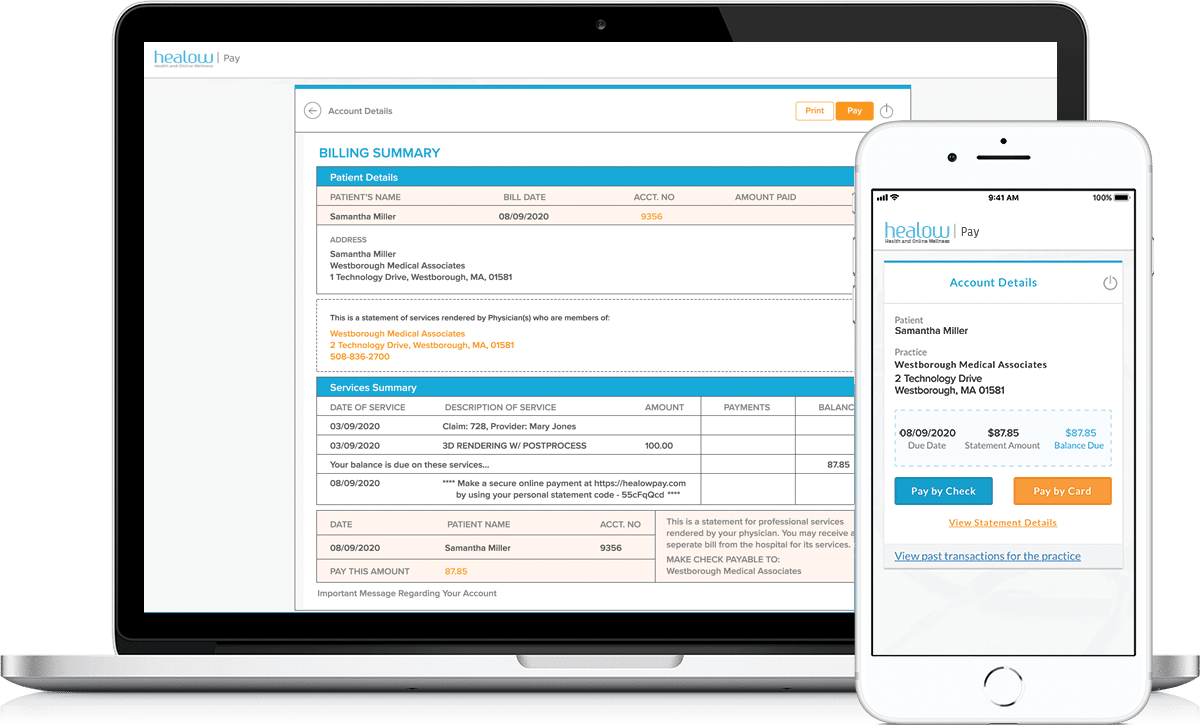 healow Payment Services: A Better Healthcare Billing Solution
Revolutionize Billing at Your Healthcare Practice
Traditional patient statements take a huge bite out of your revenues and cost your staff time and money for posting and reconciliations. healow Payment Services is an electronic solution that can save you time and money while improving satisfaction.
Save Money
Reduce your costs by sending patient statements via secure text for just pennies on the dollar.
Save on printing and postage
Deliver patient bills securely in a matter of seconds
Get paid faster while helping your bottom line
Save Time
Online bill pay means doing away with mail delays, inaccurate postings, and the need to store, sort, and recycle paper records.
Reduce delays that drive up days in A/R
Eliminate errors with an online billing solution offering nearly 100% accurate posting
Enjoy an electronic, environmentally friendly solution
Improve Satisfaction
Give patients and staff the convenience of a fast, modern, and fully electronic billing solution.
Patients have no paper to shuffle or lose
Payments can be made by clicking a secure link in a text message via healow Pay
Your staff could have more time to spend on direct healthcare
Tribe513
Find out how Tribe513, a multi-specialty practice using the eClinicalWorks EHR, saw a dramatic improvement in their billing operations with healow Payment Services.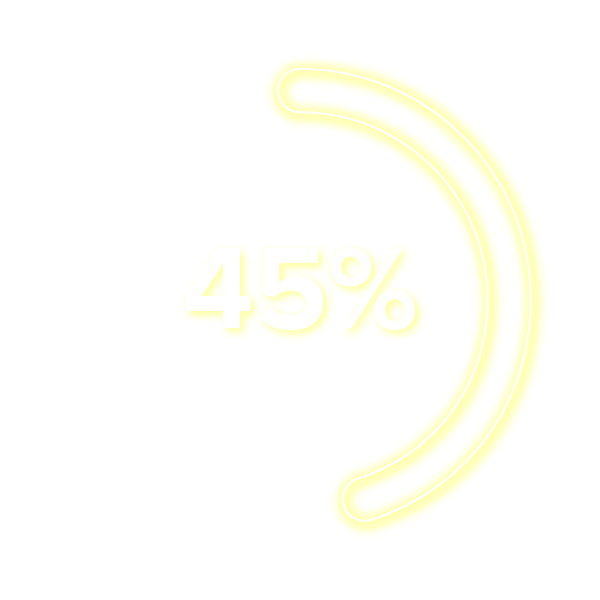 In 2021, 45% of Initial statements
resulted in payments – reducing
subsequent billings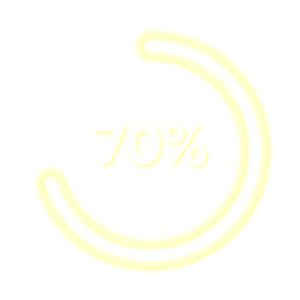 In 2021, the practice saw a 70% increase in total amount collected per statement compared to 2019
Customer Success With healow Payment Services
Chisholm Trail Pediatrics
See how Chisholm Trail Pediatrics, a rapidly growing pediatric practice, used tools like our online billing solution to find success and care for patients during the COVID-19 pandemic.
Learn More >