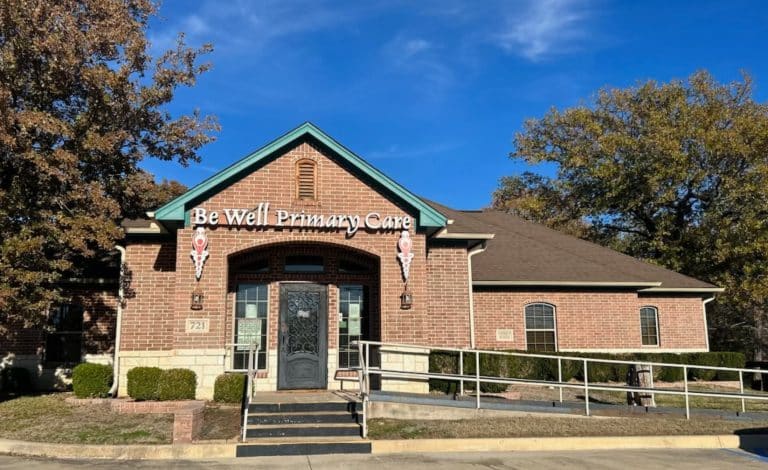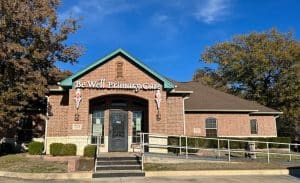 Be Well Primary Care moves to the latest EHR version and implements new patient engagement solutions
WESTBOROUGH, MA.—May 31, 2023— Be Well Primary Care, a nine-provider practice in the Southwestern Health Resources network transitioned to the latest eClinicalWorks® electronic health record (EHR) version, V12, and integrated healow® CHECK-IN. V12, the first multi-dimensional EHR and eClinicalWorks' cloud-based web browser format reduces navigation time, integrates customizable workflow shortcuts, and enables greater transparency to support practice management and growth.

Be Well Primary Care started using the eClinicalWorks EHR in 2017. Since then, the practice has grown from one to nine providers, serving patients across Fort Worth, Azle, and Denton, TX. With this level of growth, Be Well upgraded its EHR to the latest version, which offers providers and staff:
Improved application performance by up to 40% faster,
Improved usability with click reducers and redesigned medication management screens, and
A floating toolbar for easy access to key workflow features — including patient records, a virtual assistant, and documents.

Additionally, Be Well Primary Care successfully utilizes healow CHECK-IN to send automated appointment reminders to minimize no-show appointments and allow patients to start the check-in process and complete copayments before arriving at the office for their appointment. The practice reports that healow CHECK-IN has been incredibly valuable in reducing administrative burdens and streamlining intake forms.

The practice reported unparalleled customer support during the transition and positive usability outcomes since the implementation. "What impressed me most during the transition to the eClinicalWorks V12 EHR was the level of support from the eClinicalWorks staff," said Chet Vayani, co-founder and CEO of Be Well Primary Care. "We had an open line of communication with eClinicalWorks to help our practice make the most of the V12 EHR and implement new features like the web browser format and healow CHECK-IN. eClinicalWorks' customer service outshines any other vendor we've worked with or explored previously."

Learn more about eClinicalWorks V12 EHR at www.eclinicalworks.com and healow patient engagement solutions at www.plus.healow.com.

About Be Well Primary Care
Be Well Primary Care, an internal medicine practice within the Southwestern Health Resources Network, provides a complete, end-to-end healthcare experience for patients 16 years and older in Fort Worth, Azle, and Denton, TX. The practice believes in providing comprehensive primary care with the earliest possible prevention and detection of diseases. For more information, visit www.bewellprimarycare.com, follow us on Facebook, Twitter, or LinkedIn, email info@bewellprimaycare.com or call 682-593-6660.

About eClinicalWorks 
eClinicalWorks was founded in 1999 to help digitize paper charts for ambulatory practices. Today, eClinicalWorks leads the nation in innovation with cloud-based solutions for Electronic Health Records and Practice Management. In addition, we help ambulatory practices, specialists, health centers, urgent care facilities, and hospital systems manage their revenue cycle, patient relationships, and Population Health initiatives. More than 150,000 providers and nearly 1 million medical professionals rely upon the power and scalability of the eCW Cloud for flexible clinical documentation, better front-office workflows, and more efficient billing driven by Robotic Process Automation. We combine innovation, leading-edge technology, and a commitment to patient safety to enable practices to grow and thrive amid the challenges of 21st-century healthcare. For more information, visit www.eclinicalworks.com, follow us on Facebook and Twitter, or call (866) 888-6929. 

About healow
healow® is a comprehensive, EHR-agnostic, cloud-based platform for patients, practices, payers, hospitals, and health systems. healow provides Patient Relationship Management, clinical and payer insights, and state-of-the-art interoperability solutions. The PRISMA health information search engine gathers patient records from other EHRs and helps providers focus on the most clinically relevant information at the point of care. healow's Population Health Management tools, including Remote Patient Monitoring, provide real-time data to deepen understanding of patient populations. And healow Insights automates the bidirectional exchange of data between health plans and providers to improve scores on quality measures, help control costs, and promote better medical outcomes. Learn more at www.plus.healow.com.