eClinicalWorks Blog Details
Financing a Medical Practice
eClinicalWorks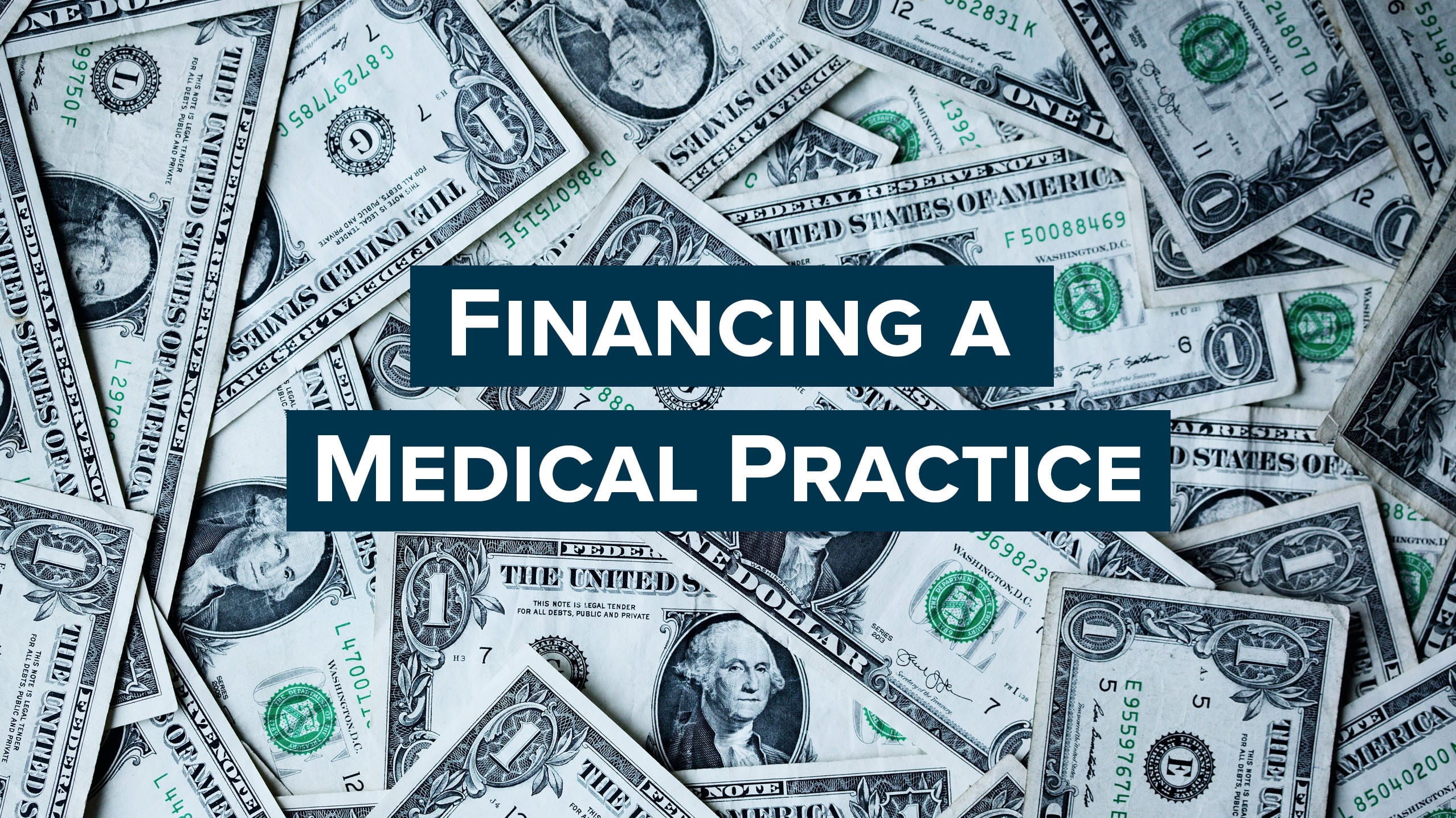 This is the second blog in a five-part series focused on starting your own practice. You've considered the pros and cons of starting your own medical practice, and you're nearly ready to join the small business community — which employs 58 million Americans, or nearly half of the nation's workforce.
One of the biggest challenges you'll face is understanding the financial requirements. How much capital will you need? Where will you find it?
Key factors to consider
There are too many variables to offer a single answer for every scenario. But there are several key factors to consider that can help you create an estimate for your funding needs — and where you might find the necessary backing.
Define your location — not just the community. Are you planning a new building, or will you move into an established workspace? New construction can cost much more!
Define your services. Specialized services such as labs or radiology will likely require additional investments in hardware, office space, and staffing.
Consider your human staffing. The individuals you hire will be your largest single expense, and the main way patients will experience your practice. Consider qualifications and roles, as well as the pay and benefits that prevail in your area.
Consider your "technology staffing." Today's healthcare IT solutions, including kiosk and contactless check-in, can automate routine tasks and lessen the burden on your front office. Such solutions might save a position or two in your organization, or help the staff you hire be more efficient at handling tasks that need a human touch.
Obtain malpractice insurance. You'll need to have malpractice insurance in place before medical credentialing can begin. Costs will vary by location and specialties.
Get legal advice from the start. Spending time with a legal resource early on will help you avoid trouble later on, as well as better understand your long-term costs. You'll cover state-specific requirements, including registering as a professional limited liability company (PLLC), professional corporation (PC), or regular LLC. Get information on your state here.
Select industry-leading healthcare IT. To be successful in today's highly competitive healthcare environment, you'll need clinical and Practice Management software that is innovative, forward-thinking, and capable of making your practice's opening as smooth as possible.
Plan your credentialing, payer negotiations, and billing setup as early as possible. The credentialing process involves many steps and can take 90-120 days or even longer. Start early and remember that working directly with vendors might help you control costs.
Marketing. How will you establish a presence in your community? Digital marketing? Traditional tactics such as outdoor marketing, paper advertising, and direct mail? Whatever your choices, you'll need a plan for connecting with your patients.

Ideas for funding your practice
Larger medical practices often have access to more funding options, including reserves from previous businesses, investors, or shareholders. Solo entrepreneurs or smaller practices may need to be more creative in finding ways to meet their financing challenges. Here are some ideas:
Find an unbiased mentor. Network with local organizations to learn more about starting a business. Mentors can also help you optimize a business plan.
Contact a bank for a small medical practice loan. Many banks offer competitive rates and other services to help you get started.
Explore a Small Business Administration loan.
Consider offering non-traditional services while your office is being set up. Medical Economics offers some surprising results from a survey of physicians regarding their secondary incomes.
eClinicalWorks can help you get started
As an industry leader in healthcare IT, eClinicalWorks can offer your practice a comprehensive, one-company solution to your needs. Our cloud-based EHR and Practice Management solution has everything you need, including interoperability with other practices, specialists, and hospitals. And our experts can help you understand, prepare for, and succeed with Population Health, Patient Engagement, and all aspects of practice optimization and marketing.
To learn more about eClinicalWorks and schedule a conversation about your organizational goals, please click here.