eClinicalWorks Blog Details
The Importance of Location When Starting a Medical Practice
eClinicalWorks

Success begins with finding the right spot
Location is key when setting up or expanding your practice. After all, this is where the magic of merging high-quality patient care and the success of a business come together. Before you make a purchase, here are some tips to help you find the location that will be right for you.
Knowing the customer
Research population statistics and determine whether the region of your choice makes sense for your practice. Given your profession and specialty, who is your target patient population? Can you make a clinical impact while meeting your financial goals?
Also, it may be beneficial for you to find out whether the population in your chosen area is growing or declining. It may be easier to break into a newer, growing community where you aren't competing with well-established practices.
Get to know the competition
Before the internet, it used to be enough to put up a sign and start seeing patients. Nowadays, entrepreneurs must be hyper-aware of positioning and the ease with which new patients can find them. Check the population-to-professional ratio for the specific areas in which you are interested: the fewer professionals, the less competition.
Visibility, traffic, and parking
We all hate traffic. Choosing a location that is convenient for your patients could be enough to encourage or deter patients from coming in. Consider when (and how) patients would typically visit your practice. That way, your practice can shape parking and access patterns to fit with the natural flow of traffic around your site.
Also, think about the visibility of your location for marketing purposes. Determine if you would benefit more from being in a medical office building where patients walk by your door or from the visibility that comes with having a stand-alone, on-street location.
Consider sharing space
Collaborative work environments have been in the business ecosystem for many years. They can provide temporary (or even long-term) solutions for practices that are looking to minimalize risk and save on start-up costs. As a bonus, sharing spaces may enable you to design an office that is both welcoming to patients and also provides a positive and collaborative workspace for your employees.
How technology can help
According to a July 2014 report by The Associated Press-NORC Center for Public Affairs Research, 50% of patients consider the location of a medical practice when choosing a provider.
Once you have attracted those patients, the next challenge is providing them with ample and easy ways to remain engaged with your practice.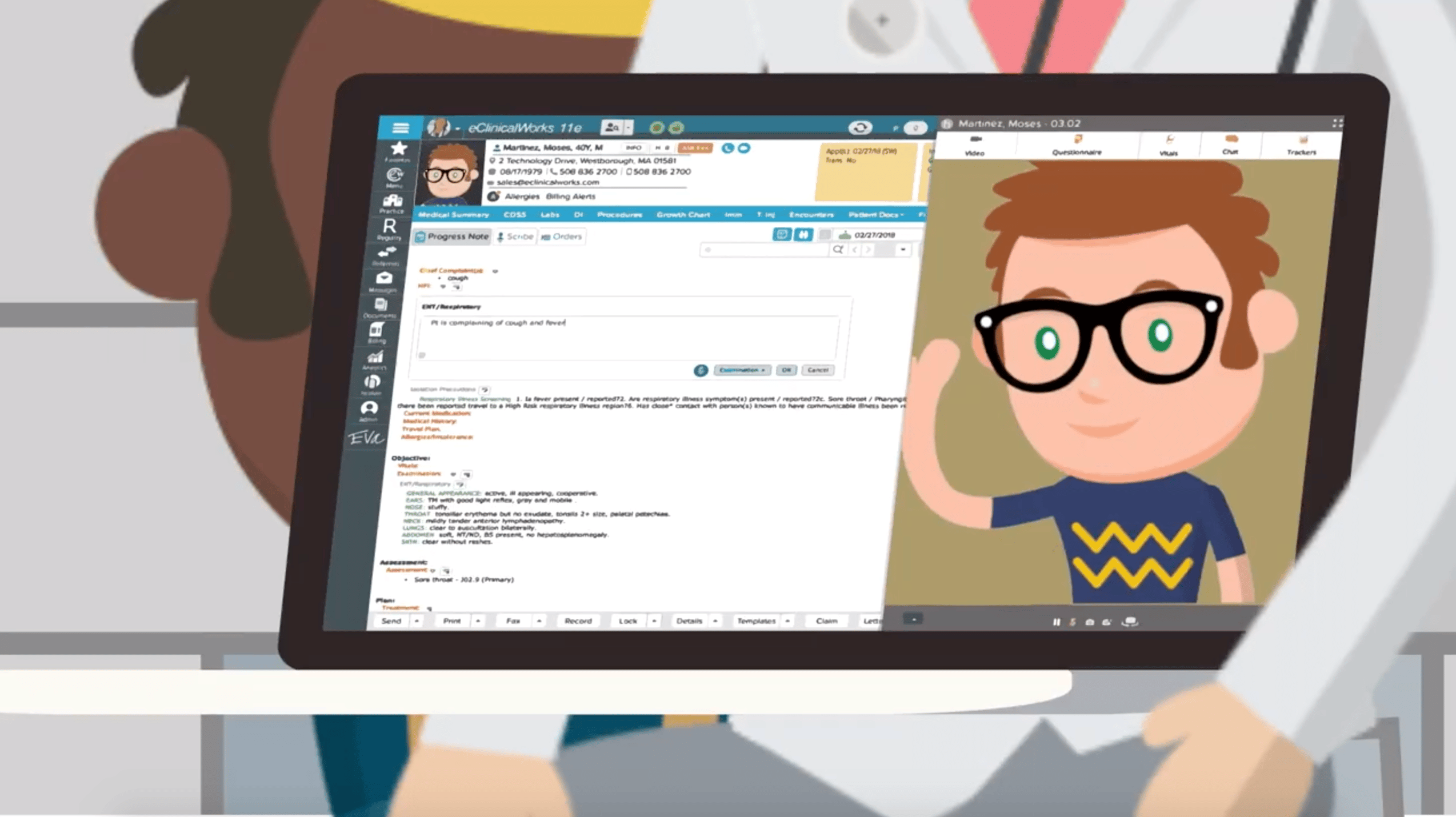 eClinicalWorks provides practices and their patients with a full suite of tools to empower patients as true healthcare consumers. Those tools include letting patients book their appointments online from the convenience of their desktop or mobile device, a Patient Portal, a comprehensive telehealth solution, a simple and safe contactless check-in method, and healow apps for convenient visit summaries, lab results, patient education, and much more.
To learn more about eClinicalWorks and to schedule a conversation about your organizational goals, please click here.