eClinicalWorks Blog Details
What to Expect When Starting a Medical Practice
eClinicalWorks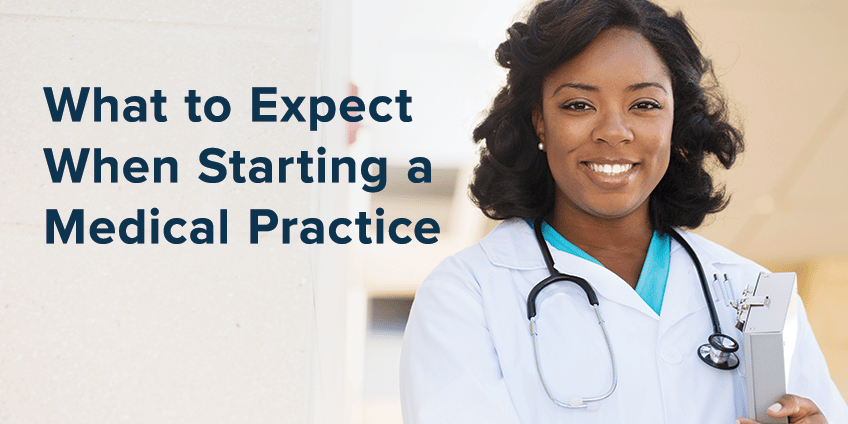 Starting a private medical practice in today's healthcare ecosystem comes with regulatory, economic, and personal challenges. How do you define success? For some, it's helping patients achieve better health. For others, success means obtaining more personal independence. Whatever your definition, a new venture is an exciting opportunity to transform your future.
You are not alone
The American Medical Association has been tracking physician employment trends since 2012. According to research into 3,500 providers, solo medical practices have declined from 53% of all practices in 2012 to 45% in 2018.
Upon first glance, this decline could be the result of the significant challenges providers in a private practice face. However, the data supports another point: Private practice ownership is at its lowest — 25% — among physicians under age 40, many of whom have high student loan debt that makes opening a practice more difficult. But practice ownership rises to 54% among physicians age 55 and older.
Why physicians want to own their practice
While many socioeconomic factors contribute to practice ownership patterns, there are several clear benefits that drive practice ownership:
Freedom to make executive decisions without the red tape or bureaucracy of upper management.
Flexibility to set your own hours, work on meaningful projects, and hire staff to fill gaps as needed.
Familiarity and visibility into all parts of the business, including staffing, billing, and clinical outcomes.
Understanding the challenges
With any entrepreneurial venture, success depends upon understanding common, critical factors, including:
Financial barriers. Until you have built a base of regular patients, cash flow will be a challenge. Consider startup costs, including location leases, equipment, and insurance.
Reimbursement for services. Since patients may not pay you upfront for your services, understanding your payer contracts and following up with insurers will be key.
Compliance and regulations. Physicians must comply with numerous regulations and meet strict compliance standards.
Finding a strong partner
It's critical to find partners that understand your challenges and offer advice on best practices.
eClinicalWorks provides a multitude of solutions that can help entrepreneurs strategically plan to reach specific goals, including:
Onboarding best practices
Practice Management setup assistance
Using a cloud-based EHR/PM solutional
Implementing a comprehensive telehealth solution
Training
Personal project managers
Whether you're just starting to explore your options or are ready to open your doors to patients, click here to find out more about how eClinicalWorks can help your new medical practice succeed and thrive.