eClinicalWorks Blog Details
Bringing Up Baby with healow
eClinicalWorks
We have dozens of apps to help with our activities, from ordering a cab or booking a table at a restaurant to helping us take charge of our health. How much did I run today? How many calories did I burn?
Well, easy-to-use apps are coming to pediatric and maternal health, too. A mother-to-be wants her health information handy, from office visit summaries to lab results, and wants to know what to look for throughout her pregnancy. The healow Mom app helps her know:
What she can expect in any given week, from first trimester until delivery.

What medications, if any, will she need to take, and which screenings or tests may be due.

How to keep track of pregnancy milestones, baby kicks, or contractions.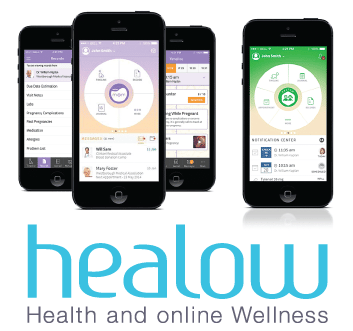 Once baby arrives, Mom and Dad need a way to keep track of their child's health and progress, and the "baby books" of old are giving way to electronic guides. With healow Kids, parents can:
Know what to expect at each stage, from birth until age 13.

Have a complete record of their child's immunization history, with reminders for which vaccines are due next.

Maintain a journal for their child, marking milestones, progress, and notable firsts.

Keep a comprehensive record of baby's health and development, helping to ease their minds and aid conversations with the doctor.
Parenthood is full of joys and challenges. We can help. Ask your doctor today if the healow app is available for you! Stay tuned for further updates and information about healow apps and how they can help you and your family stay healthier. #healowYourHealth