eClinicalWorks Blog Details
Improving Patient Safety Series: Reducing Reportable Safety Events
eClinicalWorks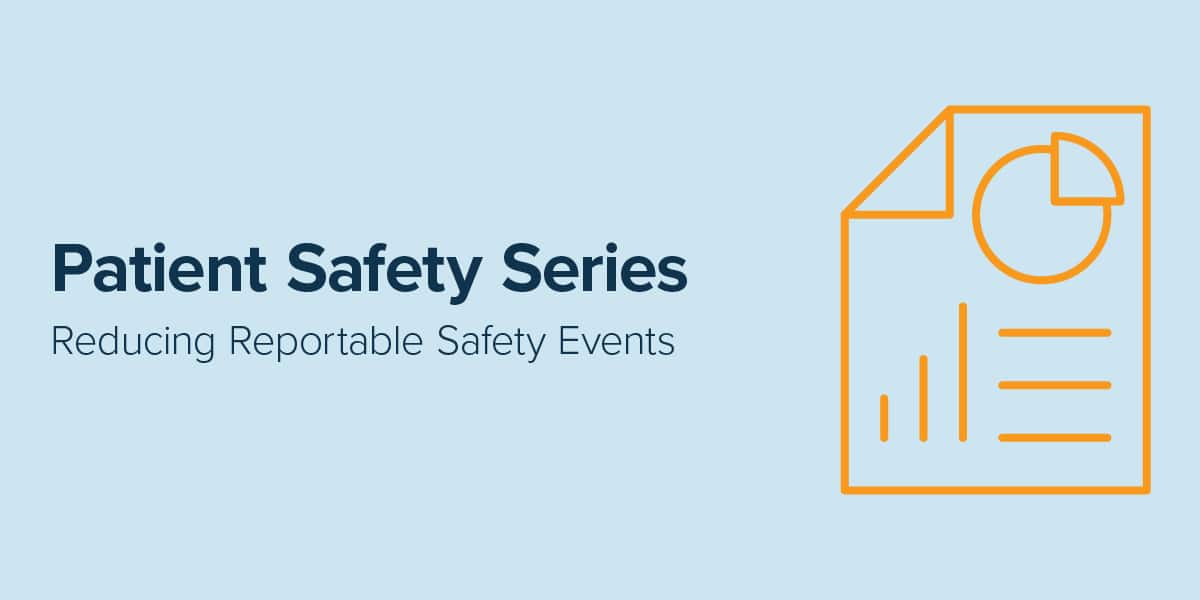 This is the first of five blogs in a series focusing on how eClinicalWorks® continues to lead the healthcare IT industry in patient safety.
Mistakes happen; it's an unfortunate part of life, of being human. It's what we learn and how we adapt after recognizing an error that prepares the way for a safer future for all and helps prevent similar incidents.
The chances of being harmed in a plane crash are one in 11 million. The chances of a patient being harmed while receiving care, much more likely – one in 300!.
Responding to patient safety issues
When using an Electronic Health Record (EHR) or any form of medical technology, the possibility (no matter how small) is always there for a patient safety issue to occur. Suppose a patient safety issue happens and relates to EHR software. In that case, it is a healthcare IT company's responsibility to identify the severity and urgency of the risk to patient safety, notify customers in accordance with industry regulations, resolve the issue, and examine root causes in order to determine how to reduce the recurrence of such issues.
How eClinicalWorks handles threats to patient safety
In healthcare IT, problems involving an EHR that could pose a risk to patient safety are labeled Reportable Events and classified by the severity and likelihood of the risks they may pose.
eClinicalWorks:
Sends a notification to all customers — and publishes these notifications on our customer portal — detailing the patient safety issue
Classifies the Reportable Event through a Clinical Risk Management team whose members have a wealth of both clinical and healthcare IT experience and are led by a Chief Medical Information Officer
A reduction in Reportable Events
So far, our efforts have been paying off. Since the introduction of version 11.50 of eClinicalWorks in November 2020 and monthly releases of new releases since, eClinicalWorks has seen a 95% reduction in the number of open Reportable Events.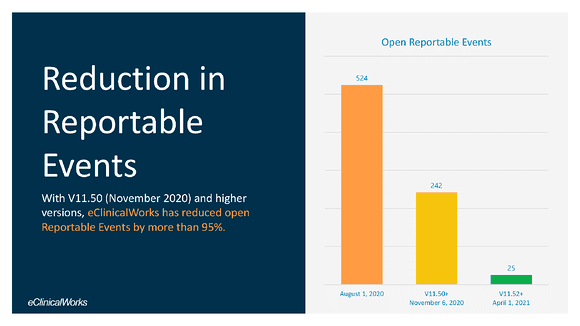 As we continue to enhance our safety culture and develop our software and processes, we expect to reduce the number of open Reportable Events even further – helping to contribute to a safer and healthier world for all.
{{cta('ebc86e4a-ce29-45f1-acdd-acbf127cd3f4')}}